This year's NHL Global Series in Europe is about to start with the New Jersey Devils - SC Bern game in Bern, Switzerland tonight. That means the NHL regular-season openers to be played less than in a week and the offseason finally finishes.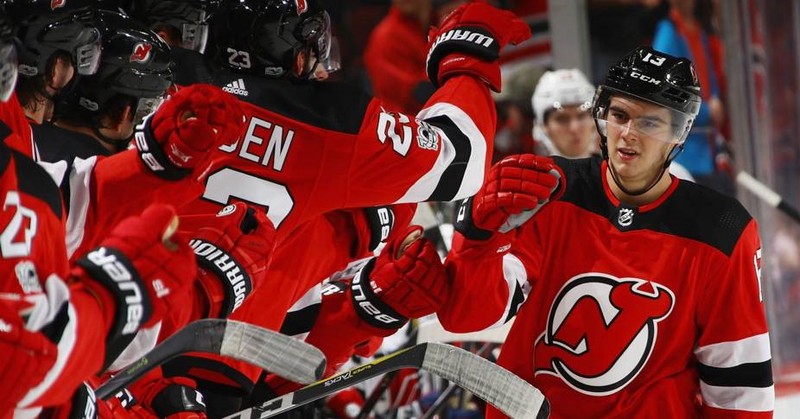 The Devils arrived to Bern, Nico Hischier's hometown in Switzerland on Friday, September 28. They already had some training sessions and tonight Devils play against the SC Bern, one of the strongest teams in the NLA (the top hockey league in Switzerland). Hischier played for the youth and main Bern teams three seasons before leaving to North America, now Nico is so excited about playing home. Local fans will be happy to see him at the PostFinance Arena again, for sure.
The PostFinance Arena is the biggest hockey arena in Europe with the total capacity of 17 031 people, the atmosphere at the SC Bern home games is awesome. A nice place to play hockey. The Devils preseason closer starts tonight at 1:30 PM ET, teams allowed to dress 20 skaters and 2 goalies. Cory Schneider, who is still recovering after the surgery on his hip, will not play in Bern, as well as in regular season-opener in Sweden on Saturday, although he came to Switzerland with the team.

Martin Brodeur, the new executive vice president of business development of the New Jersey Devils is also in Bern with the team. He works a lot, learns how the organization works and what people need. Martin gladly took an opportunity to explore Swiss hockey during the NHL Global Series. When he was a player he didn't think it's possible to have such events in Europe, but it's reality now, and Brodeur was pleased to find out how much people love hockey in Switzerland. He thinks NHL has a chance to develop hockey around the world.

Today's evening will be an interesting one. The Devils close their preseason but stay in Europe until Sunday. Their European trip continues in Gothenburg, Sweden, where the regular season opener against the Edmonton Oilers scheduled on Saturday, October 6. Then both teams return to North America.