This year Anaheim Ducks celebrate their 25th anniversary and yesterday the club presented an alternate uniform for the 2018-2019 NHL season. It's a return to the roots which many of the hockey fans waited for a long time.
The Ducks host Detroit Red Wings on October 8, 2018 in the Home Opener wearing the same jersey on the same day as 25 years ago when they debuted in the NHL. Initially, the team was named Mighty Ducks of Anaheim. The Walt Disney Company established this team the next year after they produced the first movie of The Mighty Ducks trilogy, and named the new NHL franchise for this movie. The team was a very popular one, its jerseys were similar to the ones appeared in the movie, and the uniform colours were jade green, purple, white and grey.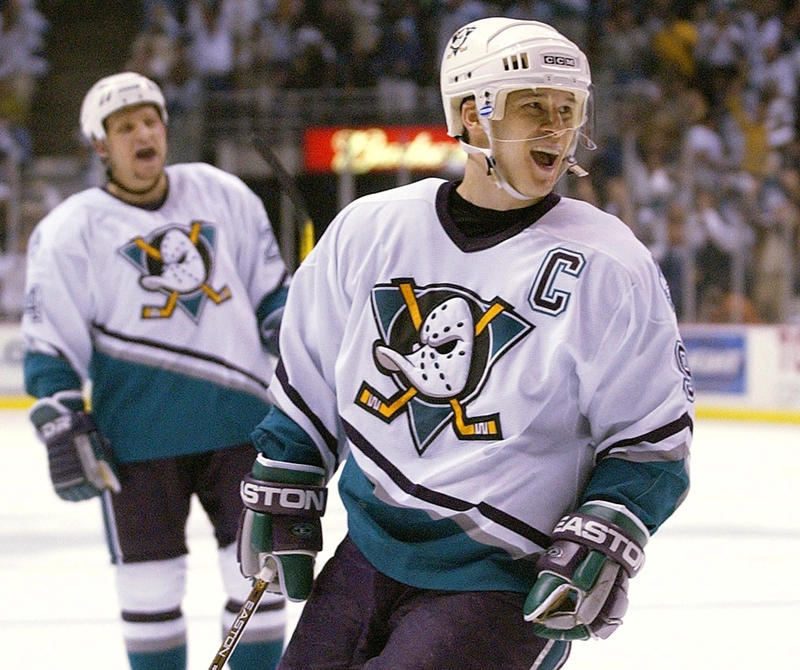 In 2005-06 season the team was sold by the Disney Studios to Henry & Susan Samueli, and a year later the team was rebranded and the name of the team was reduced to "Anaheim Ducks".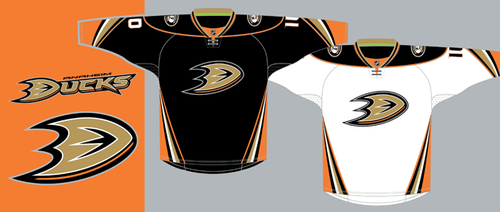 By the way, the team from Anaheim already used the Mighty Ducks logo in their alternate jersey for the 2015-2016 season.
But for the 25th anniversary season Ducks made a special one uniform replying the original one almost completely. The main colour of the jersey changed from purple to black and the sticks on the logo are orange now to make a connection with and actual Ducks' jerseys. The original one is on the left, the new 3rd uniform is on the right.
All the Ducks' jerseys by Eric Poole:
Quack Quack!