33 and 22 jersey numbers can no longer be used, starting from the 2019-20 season.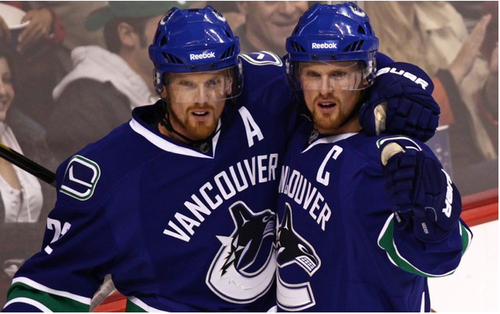 The date of the official ceremony has yet to be decided, but it is known that it will be devoted to the 50th anniversary of the Canucks franchise. The Sedin brothers were a part of the team for 17 years and retired earlier this year in April, having made history in Vancouver.
Henrik holds the franchise record for points (1,070), assists (830), and games played (1,330). He also has the record for the most consecutive games played (679).
Daniel also has something to be proud of as he holds the team record for goals (393). Moreover, Daniel is the second best player in Canucks' history when it comes to points (1,041), assists (648), and games played (1,306).
This article is a translation of an article posted by @sokolov.

Here is the link to the original post: https://scorum.me/ru-ru/icehockey/@sokolov/vankuver-vyvedet-iz-obrasheniya-igrovye-nomera-bratev-sedinov

This post has been translated for @ScorumBounty.