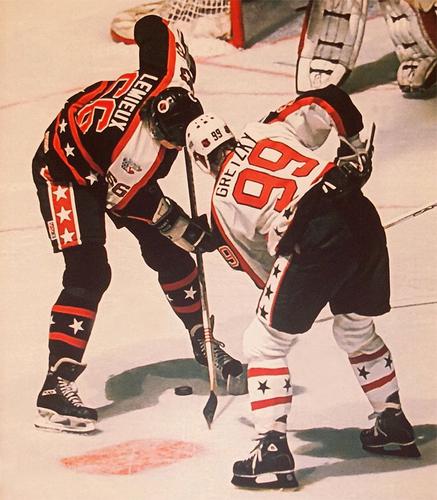 The game of hockey is not a very popular sport but it does have its followers, its fans and its diehards, and commands a world of its own. Hockey has not been spared from what we'll call THE DUALITY.
The duality (a term created by us) describes the phenomenon whereby every generation in a professional sport is basically dominated by two guys, whether simultaneously or consecutively. There seems to be a need for the universe to balance out the powers, to give unto every great their nemesis, to every yin, a yang, and to every man, a rival. No professional sports discipline has been spared the duality;
Magic and Bird, Jordan and Thomas, Hawk and Hosoi, Pele and Maradona, Connors and McIlroy, Federer and Nadal, The Rock and Stone Cold, Raiders and Steelers, Palmer and Nicklaus, Prost and Senna, Rossi and Biaggi, Ronaldo and Messi, even CNN and BBC (journalism is technically professional sports people) … but the point is made and we could go on and on.
Back to hockey!
Now back to hockey, when we think of the duality in this beautiful game, nobody who is worth his/her salt in hockey knowledge and history will mention any name beyond this two;
Wayne Gretzky and Mario Lemieux.
Wayne Gretzky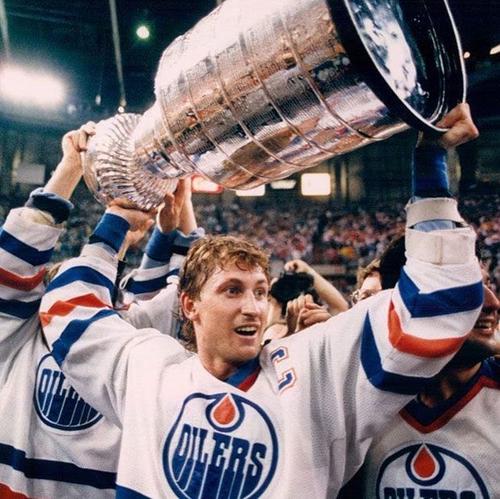 Nicknamed 'The Great one', Gretzky is human only as far as two legs, two hands, a pair of eyes and a mouth, goes, everything else that is not physical about him and is related to the game of hockey is simply OUT OF THIS REALM.
Gretzky holds 61 NHL records (which in itself is a record), he didn't even have to wait for the mandatory period to get inducted into the Hall of Fame, it was immediate and he is the only player in hockey to have his number retired league wide.
This summary still does not do the man who made hockey popular in California, justice.
Wayne Gretzky was 6 ft Center with an otherworldly ability to shoot and pass the puck and was nothing short of a creative genius. Gretzky was gifted with neither size nor strength, his 73 kg/160 pound frame was far below the standard for the NHL and during his time with the Oilers, his bench pressing mark of 140 pounds was consistently the least and last among all his teammates. Gretzky, however, went on to not only equal and meet, but also break records that had stood in the game.
His brain was more important, a player who could create anything out of nothing. Gretzky played with a non-league team, the Birmingham Bulls, but had to leave for the Oilers.
With the Oilers, the WHA went bankrupt in 1979 and had to be absorbed by the NHL, and Gretzky took the change in stride, becoming a force unlike the hockey world had ever seen, leading the Oilers to four Stanley Cup titles, broking the record held by Bossy and Richard, by scoring 50 goals in as little as 39 games, then broke the record for points set in a season, getting to a previously and still unattained mark of 200. Those were the later years of his Edmonton career, Gretzky won eight consecutive MVP trophies starting from 1979. He broke his own records a few more times and had a total of 49 by the time he left Edmonton.
Then the world broke, Gretzky was traded to the Los Angeles Kings. He instantly changed the fortunes of the Kings, making them a championship caliber team in his first year and narrowly beating Mario Lemieux to the MVP title that year, 1989.
Gretzky made hockey a household name in California and many credit him for the birth of California's other two teams; the Anaheim Ducks and The San Jose Sharks.
The 1992/1993 season saw the end of a 13-year streak of more than 100 points per season, due to an injury that sidelined him, but Gretzky made his return the following season to break George Howe's total for goals.
1996 saw Gretzky move to the St. Louis Blues and then The New York Rangers in the twilight of his career.
Mario Lemieux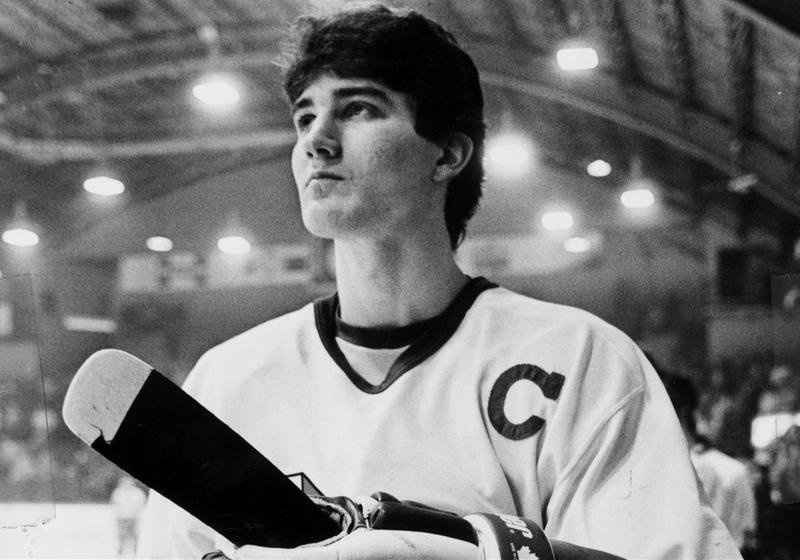 Known as 'Super Mario' and 'Le Magnifique', Lemieux played 17 seasons in the NHL, and was known for his unstoppable artistic fakes and his unparalleled skating ability for a man his size.
Lemieux was a talent that just couldn't be dampened even by his numerous injuries and ailments that would cost him as much as an entire season in 1994/1995, he always came back even better, even stronger and looking like an unrivaled talent.
In the 1987/88 season, Lemieux beat Gretzky to the league scoring title, the MVP, All-Star game MVP, but fell short of the ultimate price, missing the playoffs with his beloved Penguins. The toughest competitor of Gretzky in that era, Lemieux went head to head with Gretzky at every turn, tied with him for assists in the 1988/89 season and reached 199 points, a record only beating by Gretzky's 200+ points haul. He also made it to 50 goals in 50 games, becoming part of a select four players to ever achieve the feat and then went on to become the only player in the NHL to score all five situations in one match.
In 1991 and 1992, Mario Lemieux went back-to-back for the Stanley Cup with the penguins, and would win it again three more times many years later, as an owner of the club.
Lemieux holds 13 NHL records by himself and shares the top 10 spots for scoring records with none other than Gretzky and also shares the record for only player to score 10+ shorthanded goals in multiple seasons, with Gretzky.
Lemieux was inducted into the Hall of Fame immediately after his retirement in 1997, but he would come out of retirement in 2000, to play again until 2006 before making his final bow from the game.
Despite all the injuries and illness, Lemieux was always a class apart and this makes everyone wonder what would have been, had he benefited from a full healthy and consistent career.
The argument can be made about who is the greatest between these two legends of the game and all of professional sports, but not today and not by us, we prefer to just stay star struck, be in awe and enjoy having these two in our time. All hail the duality.