From Wednesday, October 17, almost all of Canada has become legally allowed to own marijuana, which can be purchased in special stores or can be planted at home. This is a big challenge for professional basketball, hockey, football and baseball leagues.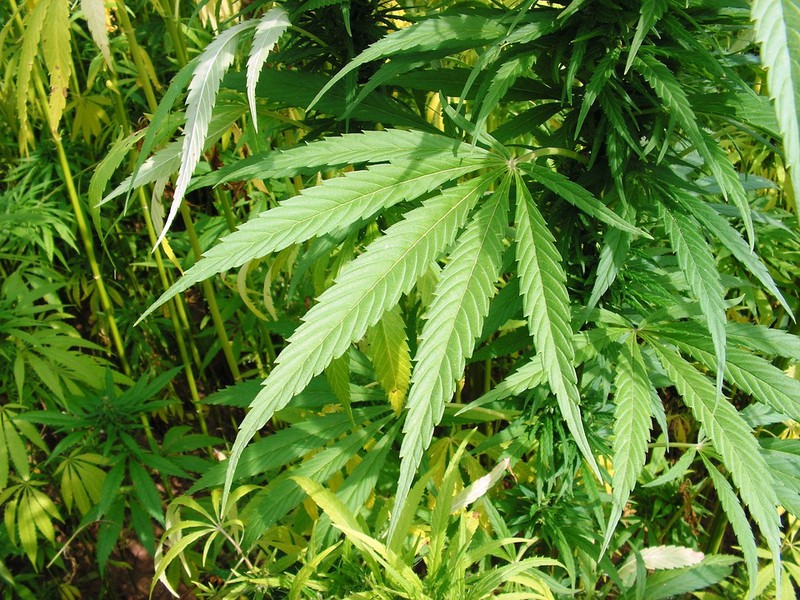 A total of 12 teams that are based in Canada participate in NBA, NHL, MLS and MLB games.


Seven teams from NHL are based in the country of Maple Leaf. They are located in Ottawa, Toronto, Montreal, Winnipeg, Vancouver, Edmonton and Calgary.

Also one team from NBA and MLB are based in Canada, and three appear in the MLS.
NHL
The best hockey league in the world does not intend to change its rules, which are still very liberal in relation to other professional games in the USA and Canada due to legal changes in Canada. An NHL player with whom the presence of marijuana is detected is not disciplined in any way but only educated by means of a special program.
You have to be a fool to at least not to consider and think about this matter. Sometimes, our bodies are very sore, but we do not want to poison them with strong painkillers - commented in one of the last interviews the context of medical use of marijuana in professional athletes Connor McDavid, one of the world hockey stars, playing for Edmonton Oilers.
NBA
Basketball NBA is much more rigorous. In it, tests for the presence of tetrahydrocannabinol (THC) substances are carried out regularly, four times a year, but none of them can take place during the regular season (from November to April). As tests are not done during the regular season they do not intend to catch anyone. In fact NBA implemented tests after complains of players that others are playing on drugs.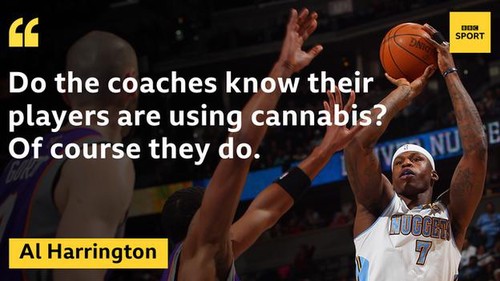 In case of a "positive" test result, NBA players face financial and disciplinary consequences. The first case of detecting marijuana in a basketball player is a warning and players need to participate in special training. When it is detected second time, then there is a financial penalty of $ 25,000. The third case of detection marijuana ends up in the suspension for five meetings, every next one increases the number of suspensions twice (10, 20, etc.). Fine of $25,000 it's not small amount but for NBA players it is not such a big deal.
Kenyon Martin, a former NBA player, once said that as many as 85 percent of basketball players smoke 'grass'. - This data is not confirmed by any official research, however many famous people from the basketball industry admitted openly to experimenting with this substance. Former NFL player, Martellus Bennett, said that in NFL almost 90% of players uses marijuana as American Football more often results in pain and serious injuries.
Why are players using marijuana?
The answer is simple. They want to minimize the pain. Because of high risk of addiction to painkillers, instead players started to use marijuana. James Barnes said that once he was addicted to painkillers, the use of medical cannabis was an alternative for him.
The last most-famous example is Steve Kerr, a trainer of current masters the Golden State Warriors who has tried to cope with relapsing back pain using medical marijuana.
- I tried it, but it did not help - said the warrior coach completely sincerely.
MLB
In MLB tests are not done regulary neither on random. Instead players are tested only if they are suspected of drug abuse. A member of the Health Policy Advisory Committee is called and during a special meeting the votes takes place whether the player should be tested or not.

---
When it comes to marijuana use it seems that all leagues are not going to change anything, eventhough marijuana is still an unacceptable means in most disciplines. First of all, it is on the list of banned substances from the largest anti-doping organization WADA. Canada urged the World Anti-Doping Agency to abolish or lower its requirements in this regard. At this moment, WADA does not want to hear about this action. - Detection of a marijuana in the athlete's body will still result in consequences - WADA representatives say. I think professional players should also remember that they are role models for children. There is a risk that if children will see them using drugs, they will also want to try it.
What do you think about this matter? Do you think it will have some consequences in American sport? Should NHL introduce some restrictions? Please share your thoughts below in the comments.
---