It's been a while since I've written on Scorum! Now it's time to get back into the swing of things and get back to writing about the hockey card hobby!
Over the last year, sports cards have absolutely exploded in popularity. Prices of many higher end items have gone through the roof, along with the prices of new products. It's been fun (my eBay store has been buzzing and I've been selling like crazy there) but it's gotten much more expensive to engage in the hobby.
The new hot card is the Alexis Lafreniere Young Guns Rookie Card- it's been selling in the $250-300 range on eBay, so I've been chasing that recently. I bought a tin last week for $50 CDN- here's the video link!
Don't forget to subscribe to my YouTube channel if you haven't already!
I didn't get a Lafreniere Young Guns Rookie, but I did get a good rookie!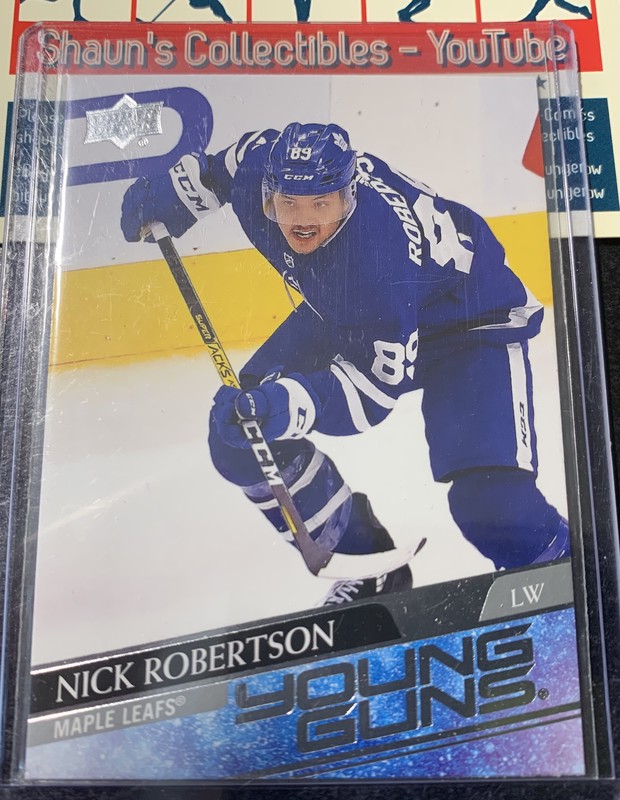 These Robertson Young Guns sell for around $30-35 on eBay, so I did ok this time around!
This upcoming week 2020-21 Upper Deck Artifacts is coming out, so I may have another blog for all of you then!
Contact me for buying and trading here, or through the following ways:
eBay: 3883shaun
YouTube: Shaun's Collectibles
Upper Deck E Packs: randymeeks
Instagram: shaunscollectibles
Facebook: Shaun's Collectibles