I haven't blogged for a while, so there's no time like the present!
I'm still going strong on my YouTube channel! This past week, I opened a couple of new products! 2020-21 Upper Deck Trilogy and NHL Star Rookies! Here's the video link!
You never know what to expect when you open a brand new box on opening day, but I did get a couple of decent autographs in this box!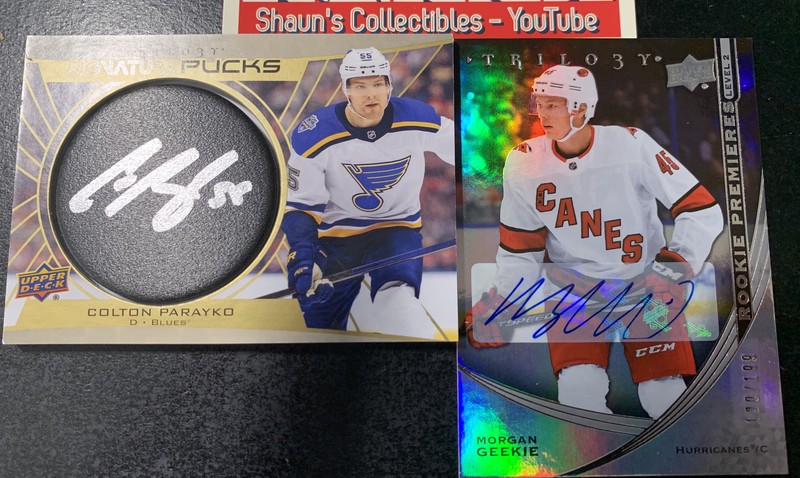 Neither one of these boxes really delivered a huge hit- but I do like adding autographs to my personal collection. I'm going to keep the Geekie auto, I'll sell the Parayko.
Anyone else out there like any of the cards I pulled? Let me know- even if card collecting isn't your thing, I'm always up for talking about cards and collecting!
Next week, 2020-21 Upper Deck SPx is coming out! I'll do what I can to make another blog on that when I open that box!
Contact me here for buying and trading, or through the following ways:
eBay: 3883shaun
YouTube: Shaun's Collectibles
Instagram: shaunscollectibles
Upper Deck Epacks: randymeeks
Happy Collecting! 😄