Came across this on social media today and I had to share this with all of you!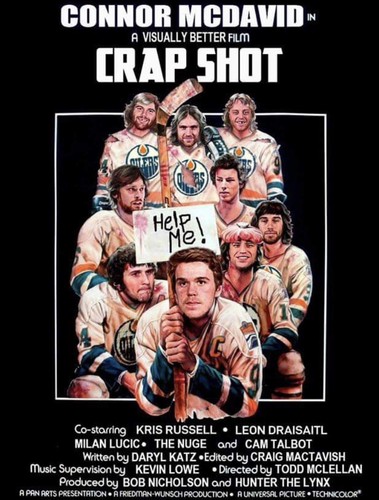 Hope I don't offend the Oilers fans here, but this was way too funny not to share!
Even though I'm not an Oilers fan, I live in Edmonton, so it's impossible for me not to hear about the Oilers, and wow... have they ever made for a helluva story the past few days the way management has run the show!
It was reported on the radio that the decision to fire Peter Chiarelli was made before the game last night and he was told he was done as Oilers g.m. in the second intermission. I've never heard of this before. Has anyone else heard about a g.m. getting fired in the middle of a game?
Despite all the problems the Oilers have, it's still very possible for them to make the playoffs. It's probably a good thing for Oiler players and management to take the time to have a few stiff drinks and get their mind off of hockey for a while with the all star break coming up.
Who would have thought the Oilers would still have so many problems trying to turn the corner after they won the McDavid draft lottery?