Today I opened my last pack of 2018-19 Upper Deck Series One for now! I'm still chasing after the Elias Pettersson Young Guns Rookie!
Here's the video link, please subscribe to my YouTube channel at Shaun's Collectibles!
No Young Guns Rookie Card today. I got a decent goaltender hit: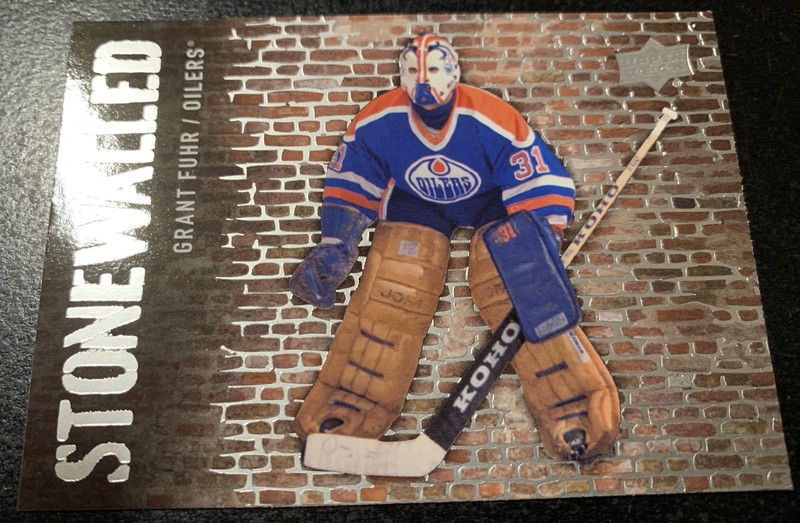 Don't you just love the look of Grant Fuhr's old school pads and fibreglass mask? 😁
I can't say this is a huge hit, but I may add this to my personal collection. I remember watching Grant Fuhr during the 1987 Canada Cup! Was he ever dominant! I thought he was the best goaltender in the world at the time even though I hated the Oilers back then. I like this card!
Please check back tomorrow for my next Hockey Card Pack Break blog!
Contact me for buying and trading here, or through the following ways:
eBay: 3883shaun
YouTube: Shaun's Collectibles
Facebook: Shaun's Collectibles
Bittube: ShaunsCollectibles
Minds: ShaunsCollectibles
Reddit: shaunscollectibles
Instagram: shaunscollectibles
Steemit: @shaungerow
Scorum: @shaungerow
Happy Collecting!