I still have a pile of 2015-16 Upper Deck Series One to go through. It seems like my quest for big Connor McDavid hits is never ending, so today I'm opening up another pack of it!
Here's the video link! Please subscribe to my YouTube channel!
I did decent today!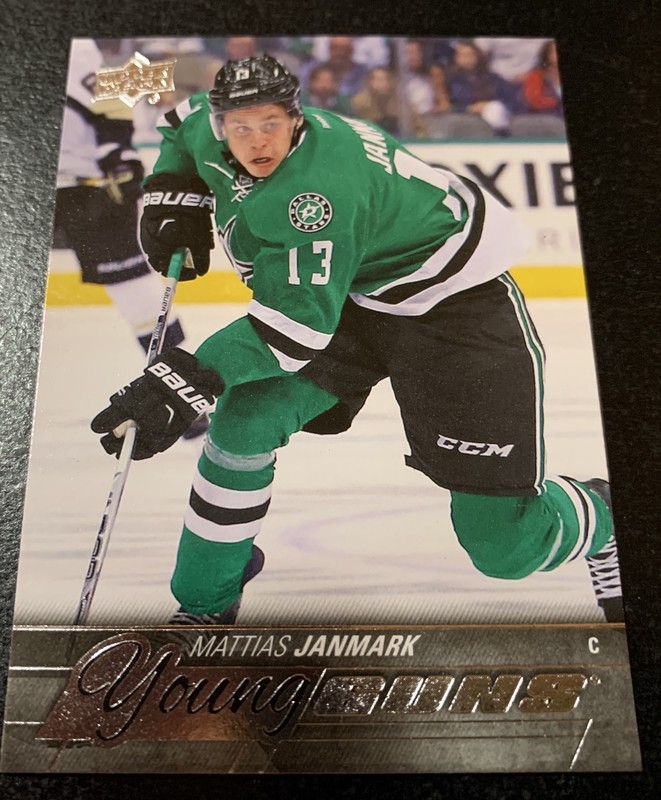 It isn't a huge hit, but I know it'll eventually sell on eBay. A rookie makes for a decent pack break! At least Janmark is an NHL regular!
Check back tomorrow for Hockey Card Pack Break 30!
Contact me for buying and trading here, or through the following ways:
eBay: 3883shaun
YouTube: Shaun's Collectibles
Facebook: Shaun's Collectibles
Reddit: shaunscollectibles
Instagram: shaunscollectibles
Bittube: ShaunsCollectibles
Minds: ShaunsCollectibles
Steemit: @shaungerow
Scorum: @shaungerow
Happy Collecting! 😃