Another day, another hockey card pack of the legendary 2015-16 Upper Deck Series One set!
I think it might just be time to take a break away from these packs! 🙃 Here's the video link, please subscribe to my YouTube channel at Shaun's Collectibles if you haven't already!
Yet another lame canvas hit. 😩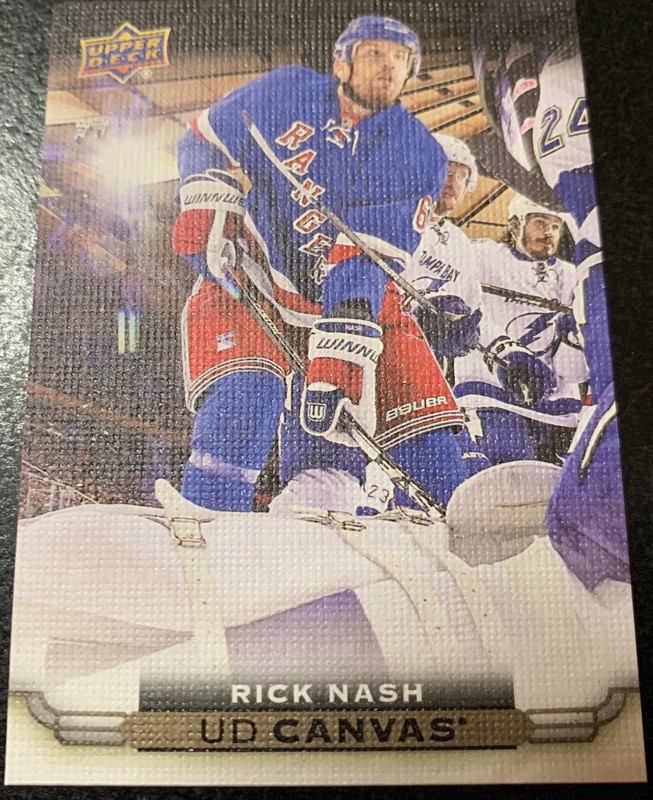 Like I said, I think it might be time to start opening something else really quick. Break the cycle of bad luck! Seems like I just can't catch a break with these 2015-16 packs! I'm just about out of them, but I have 2016-17 and 2018-19 Upper Deck packs. I'm sure I have to have something good in them!
Please check back tomorrow for Hockey Card Pack Break 40!
Contact me for buying and trading here, or through the following ways:
eBay: 3883shaun
YouTube: Shaun's Collectibles
Facebook: Shaun's Collectibles
Bittube: ShaunsCollectibles
Minds: ShaunsCollectibles
Reddit: shaunscollectibles
Instagram: shaunscollectibles
Steemit: @shaungerow
Scorum: @shaungerow
Happy Collecting! 😊