I figured I needed a break from my 2015-16 Upper Deck Series One packs, so I grabbed another pack- this time it's 2016 Upper Deck Team Canada Juniors! I've had some luck with these Canada Juniors sets before, so let's hope it continues!
Here's the video link- please subscribe to my YouTube channel at Shaun's Collectibles!
Well, it isn't earth shattering, but I got a hit of an Olympian! I might a actually keep this card!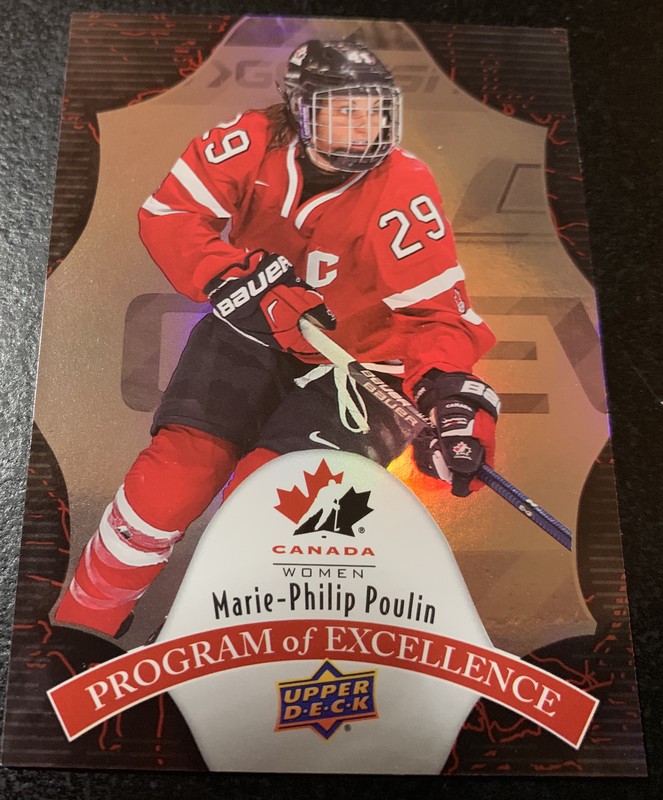 Not bad. It's a nice looking card. Poulin's a great Olympian!
I've always liked collecting Team Canada hockey cards. Maybe I'll have to pick up more of this stuff later on.
Please check back tomorrow for Hockey Card Pack Break 41!
Contact me for buying and trading here, or through the following ways:
eBay: 3883shaun
YouTube: Shaun's Collectibles
Facebook: Shaun's Collectibles
Bittube: ShaunsCollectibles
Minds: ShaunsCollectibles
Reddit: shaunscollectibles
Instagram: shaunscollectibles
Steemit: @shaungerow
Scorum: @shaungerow
Happy Collecting! 😁