The pack today? 2016-17 Upper Deck Series One! The biggest hit out of these
packs are the Auston Matthews and William Nylander Young Guns Rookie Cards. I'm overdue for a big hit!

Here's the video link, please subscribe to my YouTube channel at Shaun's Collectibles!
Well, no big hits.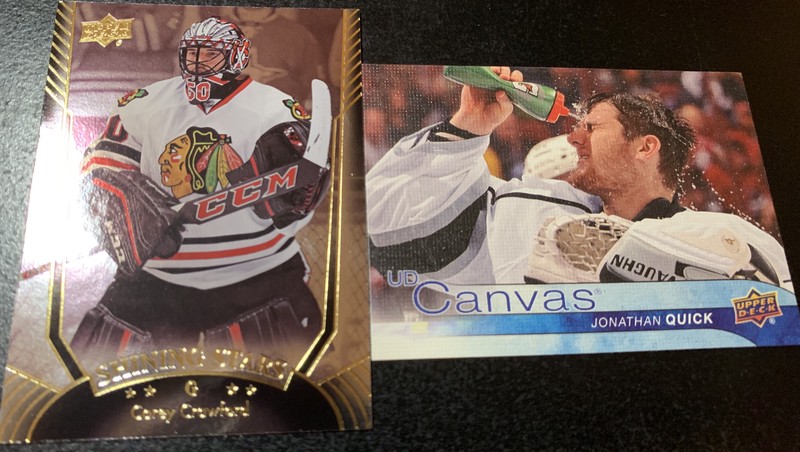 I haven't opened a lot of 2016-17
Upper Deck packs, but this was a first. Never got two hits out of the same pack. It doesn't really make a difference. This wasn't a good pack. What's the point of getting two hits if both hits are worth almost nothing? Oh, well. I'll just keep pack breaking!
Please check back tomorrow for Hockey Card Pack Break 42!
Contact me for buying and trading here, or through the following ways:
eBay: 3883shaun
YouTube: Shaun's Collectibles
Facebook: Shaun's Collectibles
Bittube: ShaunsCollectibles
Minds: ShaunsCollectibles
Reddit: shaunscollectibles
Instagram: shaunscollectibles
Steemit: @shaungerow
Scorum: @shaungerow
Happy Collecting! 😊