I have only a few more packs of 2015-16 Upper Deck Series One, so let's get through these packs!
Here's the video link! Please subscribe to my YouTube channel at Shaun's Collectibles!
I actually had a decent day! It's not a Connor McDavid, but at least it's a Young Guns Rookie of a player that's an NHLer!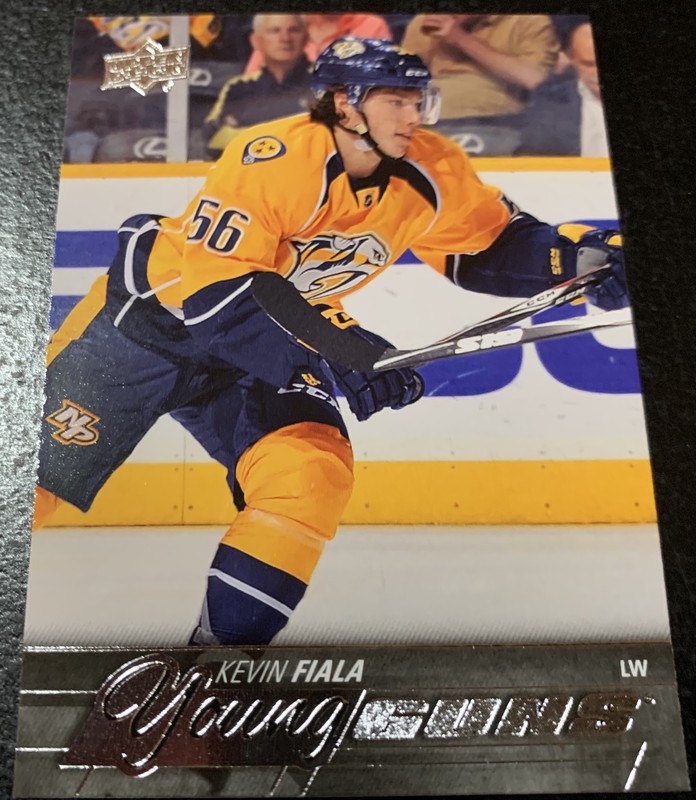 Not great, but not bad, either. He's an NHL regular, at least. This pack definitely wasn't a wash out!
Please come back tomorrow for Hockey Card Pack Break 46!
Contact me for buying and trading here, or through the following ways:
eBay: 3883shaun
YouTube: Shaun's Collectibles
Facebook: Shaun's Collectibles
Bittube: ShaunsCollectibles
Minds: ShaunsCollectibles
Reddit: shaunscollectibles
Instagram: shaunscollectibles
Steemit: @shaungerow
Scorum: @shaungerow
Happy Collecting! 😀