As my 2015-16 Upper Deck Series One packs are running out, I wonder if I'll bother getting any more of these packs from Walmart. Walmart doesn't seem to be bringing any more of these into stock, and I definitely won't be buying an entire box on its own for around $300. The lure of the big Connor McDavid Young Guns Rookie hit is too damn seductive. Not sure if I can pass up another go at them! 😬
Here's today's video link, please subscribe to my YouTube channel!
Another lame hit, but at least it's of a big name player!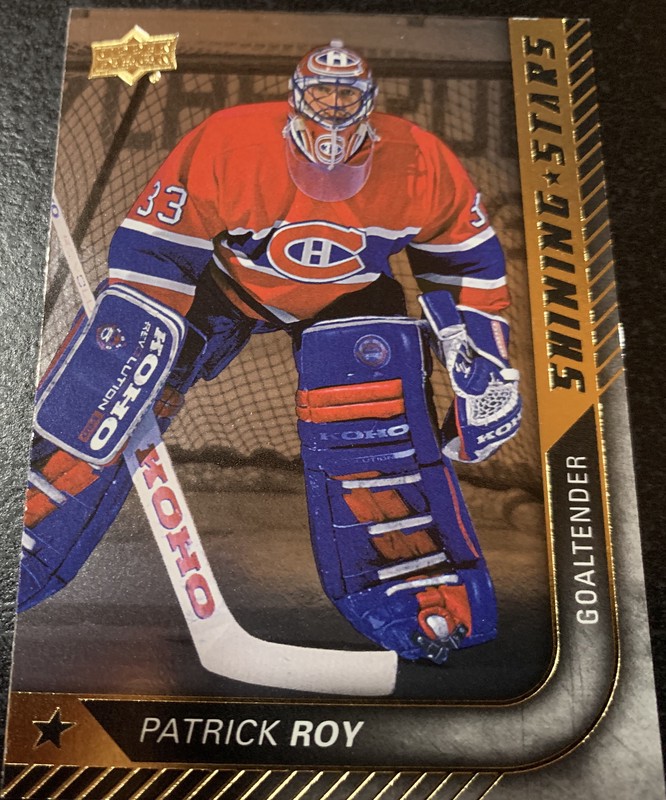 Patrick Roy is the French Wayne Gretzky when it comes to selling hockey cards. You put it on eBay and it'll sell, most certainly to someone in Quebec. Only problem is I doubt this will sell for much. I sell more hockey cards to Quebec than to anywhere else!
Please check back tomorrow for Hockey Card Pack Break 47!
Contact me for buying and trading here, or through the following ways!
eBay: 3883shaun
YouTube: Shaun's Collectibles
Facebook: Shaun's Collectibles
Bittube: ShaunsCollectibles
Minds: ShaunsCollectibles
Reddit: shaunscollectibles
Instagram: shaunscollectibles
Steemit: @shaungerow
Scorum: @shaungerow
Happy Collecting! 🙂