I figured it was time to take a break from the 2015-16 Upper Deck Series One packs, so I opened a pack of 2017-18 Upper Deck Series One today! The big hits out of these packs are the Nico Hischier and Brock Boeser Young Guns Rookie Cards!
Here's the video link! Please subscribe to my YouTube channel at Shaun's Collectibles!
Luck just isn't coming my way these days. I got another lame Shining Stars Hit.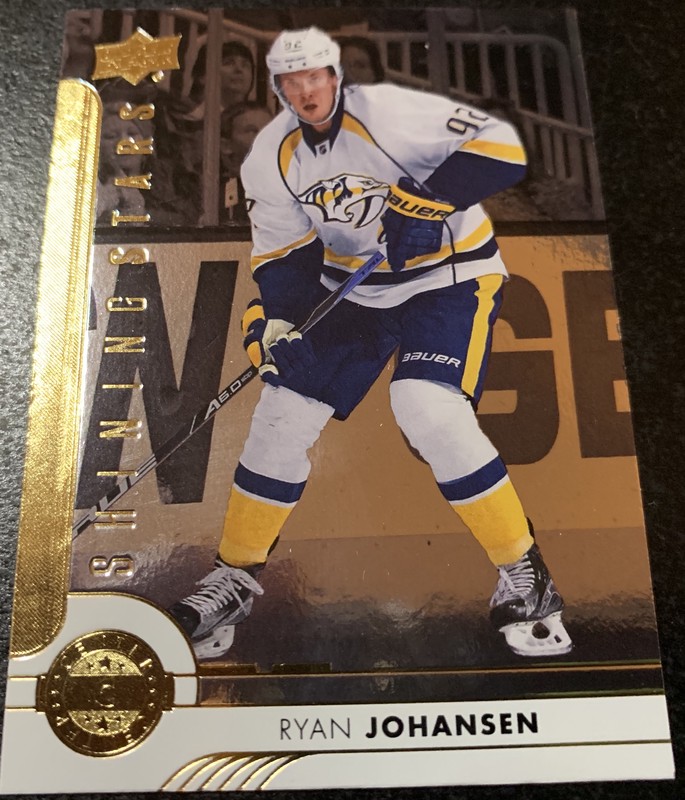 I immediately put this card up onto my eBay page on a buy it now or best offer for $3 CDN, plus shipping. Hopefully, someone will eventually pick this card up on the cheap!
I'm just not getting any luck these days, I have to keep breaking up packs! It's a numbers game! It's only a matter of time before I get some luck!
Please check back tomorrow for Hockey Card Pack Break 49!
Contact me for buying and trading here, or through the following ways:
eBay: 3883shaun
YouTube: Shaun's Collectibles
Facebook: Shaun's Collectibles
Bittube: ShaunsCollectibles
Minds: ShaunsCollectibles
Reddit: shaunscollectibles
Instagram: shaunscollectibles
Steemit.com: @shaungerow
Scorum: @shaungerow
Happy Collecting! 🙂