It's great to get away from those 2015-16 Upper Deck Series One packs with a 2016-17 Upper Deck Series One Pack! There are a good amount of Young Guns Rookies we can pull from this set! Auston Matthews and William Nylander are the best ones!
Here's the video link! Please subscribe to my YouTube channel at Shaun's Collectibles!
I finally broke my bad luck streak! I got two hits instead of the usual one and I got a good Young Guns Rookie to boot!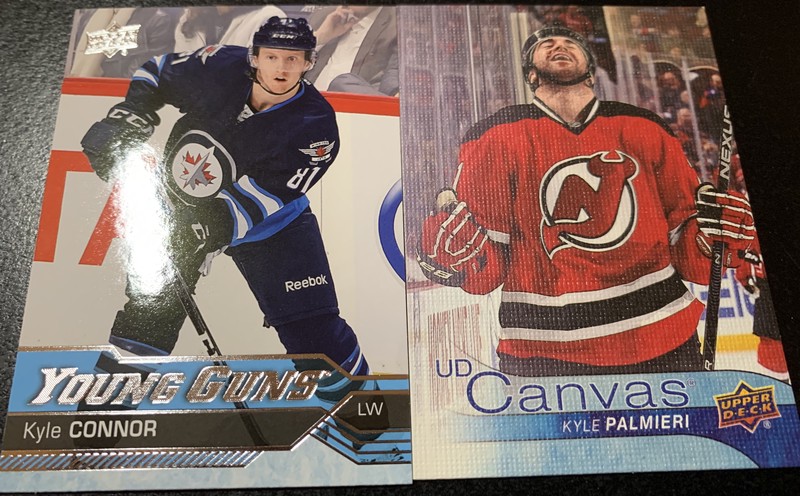 This is the second Kyle Connor Young Guns Rookie I've gotten recently. I can't complain about this pack! I seem to get all the luck in the 2016-17 packs I rarely get in the 2015-16 packs! I'll probably list both of these cards on eBay soon!
Please check back tomorrow for a milestone! Shaun's Collectibles Hockey Card Pack Break 50!
Contact me for buying and trading here, or through the following ways!
eBay: 3883shaun
YouTube: Shaun's Collectibles
Facebook: Shaun's Collectibles
Bittube: ShaunsCollectibles
Minds: ShaunsCollectibles
Reddit: shaunscollectibles
Instagram: shaunscollectibles
Steemit: @shaungerow
Scorum: @shaungerow
Happy Collecting! 🤓