I've reached a minor milestone! My 50th straight day of my Hockey Card Pack Break blogs and videos! It's going to be fun to get up to 100!
Today, I have 2017-18 Upper Deck Series One! Nico Hischier and Brock Boeser Young Guns Rookies are probably the best Rookie Cards from this set!
Here's the video link, please subscribe to my YouTube channel at Shaun's Collectibles!
I hope there are some goaltender super collectors out there!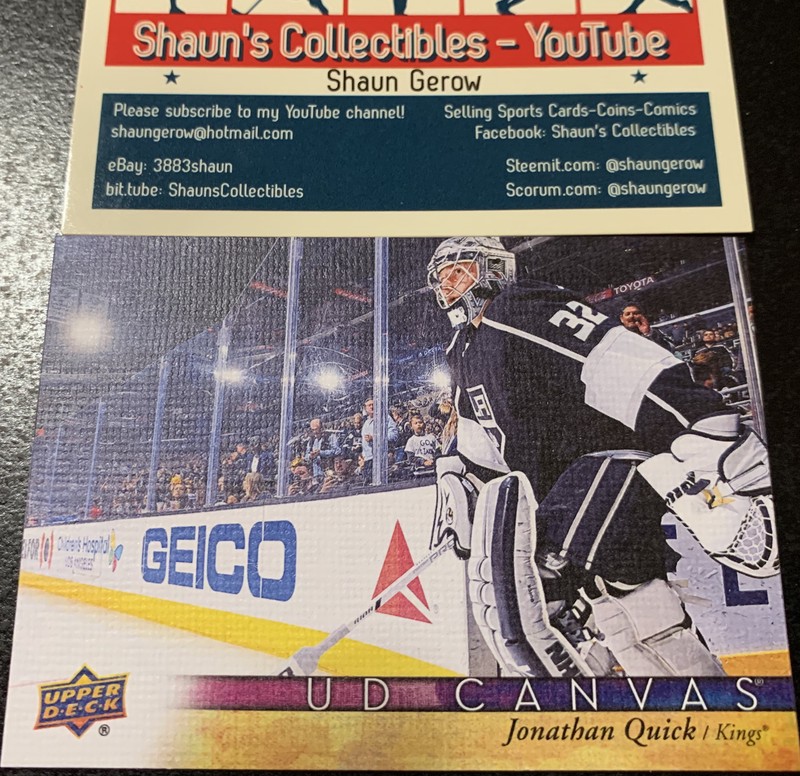 Another lame hit. 🙄 I'm overdue for some good luck!!!!
Please check back tomorrow for Hockey Card Pack Break 51!
Contact me for buying and trading here, or through the following ways:
eBay: 3883shaun
YouTube: Shaun's Collectibles
Facebook: Shaun's Collectibles
Bittube: ShaunsCollectibles
Minds: ShaunsCollectibles
Reddit: shaunscollectibles
Instagram: shaunscollectibles
Steemit: @shaungerow
Scorum: @shaungerow
Happy Collecting! 😄