I'm on my last few packs of 2015-16 Upper Deck Series One. I have a couple of rack packs to go through.
Here's the video link. Please subscribe to my YouTube channel at Shaun's Collectibles:
I got a couple of lower end hits. 🙄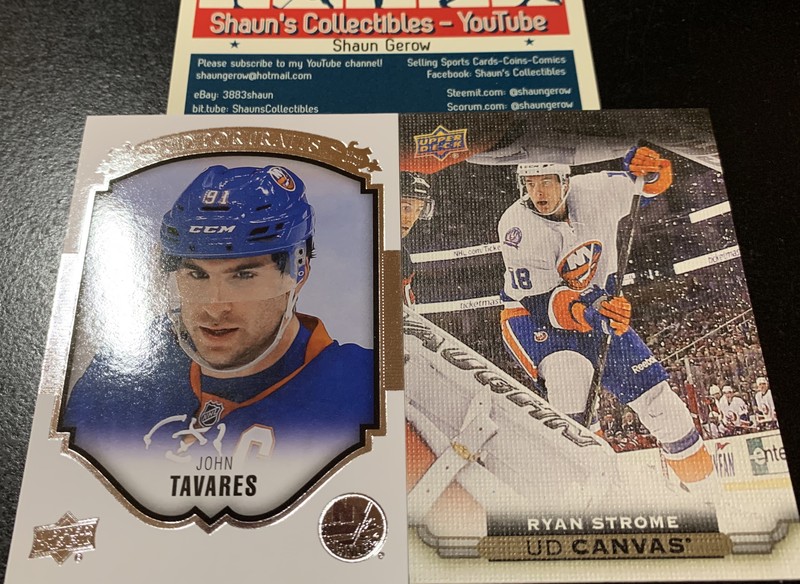 These 2015-16 packs just haven't been kind to me. The rack packs are usually lousy value and this pack wasn't any different.
Please check back tomorrow for Hockey Card Pack Break 56!
Contact me for buying and trading here, or through the following ways:
eBay: 3883shaun
YouTube: Shaun's Collectibles
Facebook: Shaun's Collectibles
Bittube: ShaunsCollectibles
Minds: ShaunsCollectibles
Reddit: shaunscollectibles
Instagram: shaunscollectibles
Steemit.com: @shaungerow
Scorum: @shaungerow
Happy Collecting! 👍