Today, I have 2016-17 Upper Deck Parkhurst. I've opened some of these packs and I've never gotten anything earth shattering from it. Hopefully, that ends today!
Well, I still didn't get anything huge, but at least the Alex Ovechkin Hit is ok.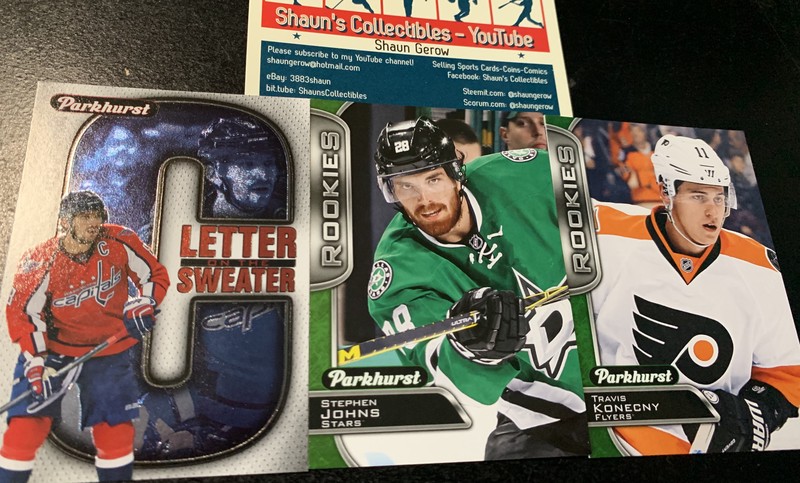 I think I'll put the Alex Ovechkin Letter on the Sweater insert up on eBay eventually. I don't think the Parkhurst Rookies are the worth much. I suppose we'll have to wait for another big hit!
Please come back tomorrow for Hockey Card Pack Break 60!
Contact me for buying and trading here, or through the following ways:
eBay: 3883shaun
YouTube: Shaun's Collectibles
Facebook: Shaun's Collectibles
Bittube: ShaunsCollectibles
Minds: ShaunsCollectibles
Reddit: shaunscollectibles
Instagram: shaunscollectibles
Steemit: @shaungerow
Scorum: @shaungerow
Happy Collecting! 😃