I got some random hockey card packs at Walmart on the weekend, which I like to get every now and then. It gives me a wide variety of cards I can add to my collection or sell away. Today, the pack I have is 2017-18 Upper Deck Series One!
Here's the video link, please subscribe to my YouTube channel at Shaun's Collectibles!
I got a Young Guns Rookie!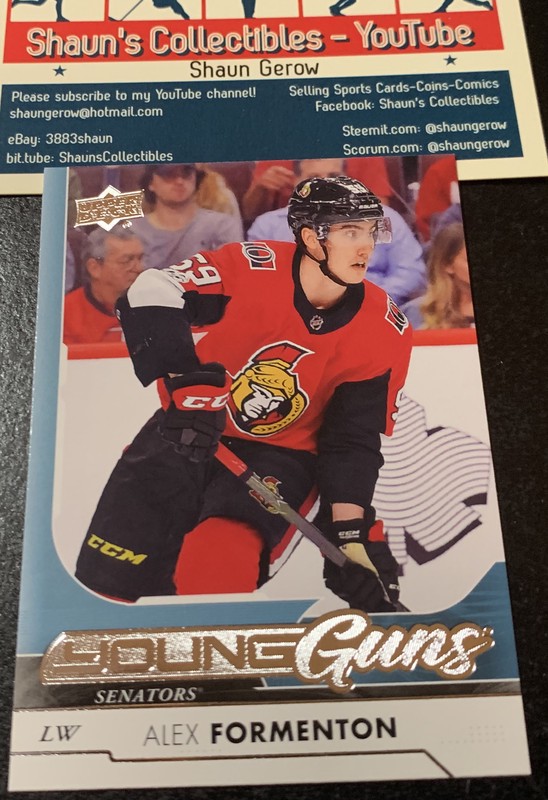 It isn't a home run, but getting an Alex Formenton keeps this pack from being a bomb! I just listed it on eBay if anyone's interested! I have 500 free auction listings to burn through on eBay until Sunday night so I have the feeling it'll be an eBay weekend this weekend!
Please check back tomorrow for Hockey Card Pack Break 72!
Contact me for buying and trading here, or through the following ways:
eBay: 3883shaun
YouTube: Shaun's Collectibles
Facebook: Shaun's Collectibles
Bittube: ShaunsCollectibles
Minds: Shaun's Collectibles
Reddit: shaunscollectibles
Instagram: shaunscollectibles
Steemit: @shaungerow
Scorum: @shaungerow
Happy Collecting! 😁