Today, I opened up a pack of 2016-17 Upper Deck Series One! Come on Auston Matthews Young Guns Rookie Card!
Here's a link to the video! Please subscribe to my YouTube channel if you haven't done so already!
I did ok. I got a jersey card!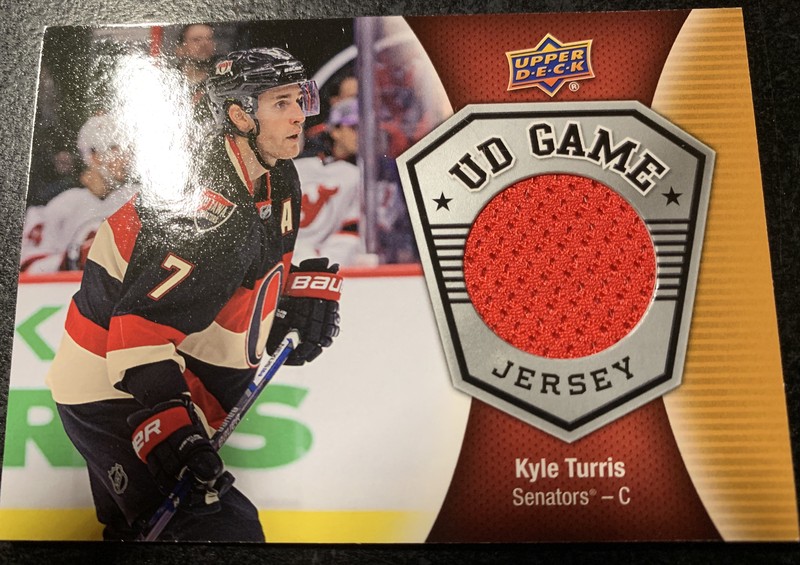 An interesting fact? Kyle Turris and I actually went to the same high school! I collect Turris cards from time to time. This will probably go to my personal collection! I do have some Turris cards this jersey hit will look great with!
Please come back tomorrow for my next hockey Card Pack Break!
Contact me for buying and trading here, or through the following ways:
eBay: 3883shaun
YouTube: Shaun's Collectibles
Facebook: Shaun's Collectibles
Bittube: ShaunsCollectibles
Minds: ShaunsCollectibles
Reddit: shaunscollectibles
Instagram: shaunscollectibles
Steemit: @shaungerow
Scorum: @shaungerow
Happy Collecting!