It's day 2 of my daily hockey card pack breaks!
Today, I opened up a pack of 2018-19 Upper Deck Series Two! Here's the video link:
What did I get, you ask?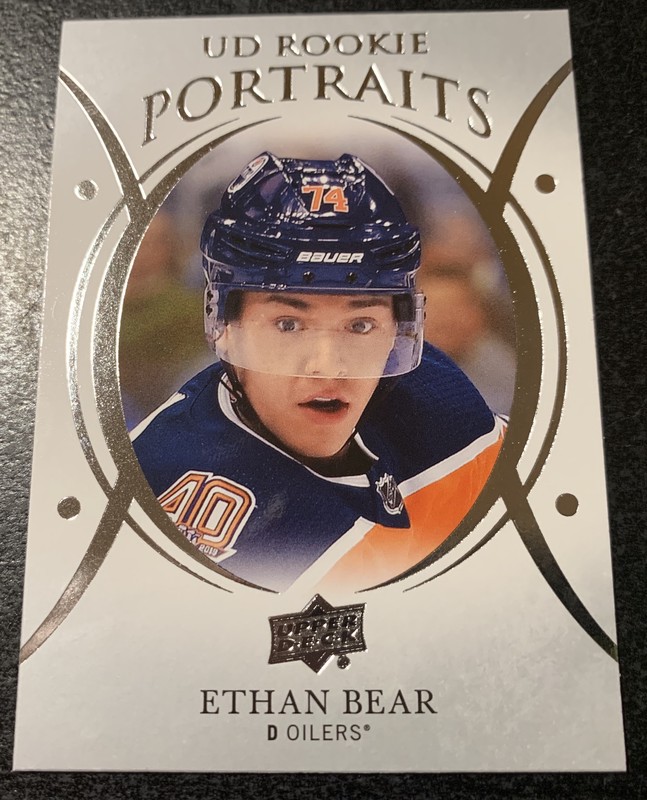 I like this card. I'm not an Oilers fan, but I'm definitely going to keep my eye on Ethan Bear. My Grandmother was a native woman, so it's hard for me not to keep an eye on NHL players who are of native descent. I hope he makes it! It's not going to be easy for him to become an Edmonton Oilers regular with all the defensive prospects they have in their system!
Contact me for buying and trading here on Scorum, or through the following ways:
eBay: 3883shaun
YouTube: Shaun's Collectibles
Facebook: Shaun's Collectibles
Minds: ShaunsCollectibles
Bittube: ShaunsCollectibles
Reddit: shaunscollectibles
Instagram: shaunscollectibles
Scorum: @shaungerow
Steemit: @shaungerow
Happy Collecting!