I have yet another pack of 2018-19 today! I honestly think I'll be opening these packs until I finally land an Elias Pettersson Young Guns Rookie. It's only a question of whether or not I land one soon, or over the long term!
Here's a link to the video, please subscribe to my YouTube channel at Shaun's Collectibles if you haven't already!
Unfortunately, my luck from yesterday didn't carry over to today. Here's my hit of the day: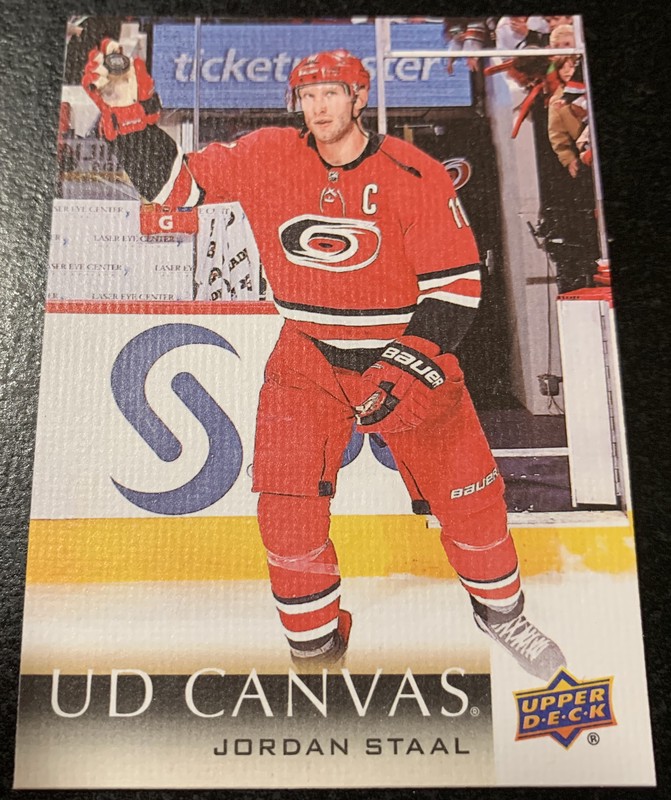 I got yet another lame canvas hit. ☹️ I suppose I can't hit big every day.
Please check back tomorrow for my next Hockey Card Pack of the Day!
Contact me for buying and trading here, or through the following ways:
eBay: 3883shaun
YouTube: Shaun's Collectibles
Facebook: Shaun's Collectibles
Bittube: Shaun's Collectibles
Minds: Shaun's Collectibles
Reddit: shaunscollectibles
Instagram: shaunscollectibles
Steemit: @shaungerow
Scorum: @shaungerow
Happy Collecting! 😄