Another day, another hockey card pack break from me!
A while back, I got a pack of 2009-10 Upper Deck Series Two in a Walmart blaster box, so I finally got around to opening it tonight. Here's the link to the video:
It wasn't my day.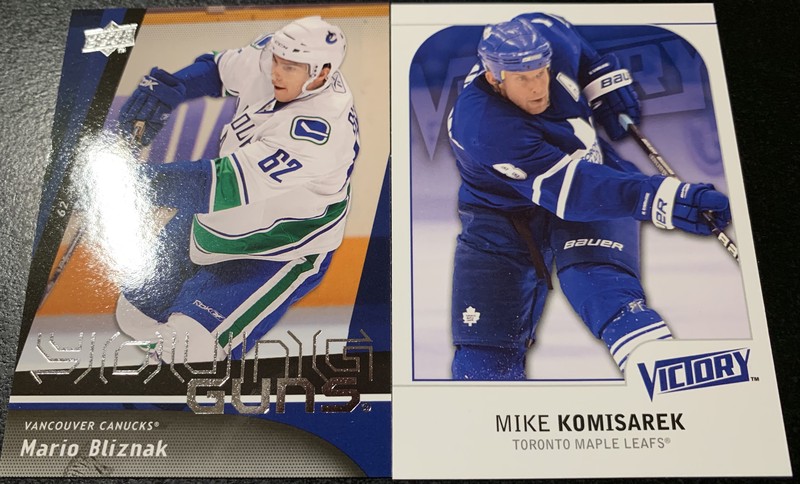 Being a Canucks fan, at least I can add the Mario Bliznak Rookie Card to my personal collection, but the Mik Komisarek Card is worthless. This wasn't my day. I suppose I'll gave to hope for better luck in tomorrow's video!
I must take a moment to point out that I probably won't post the videos where I get all base packs. It just seems like a waste to post a video where you get nothing. I opened up a pack of 2015-16 Upper Deck MVP today and got shut out and I'm not going to post that video. It's a waste of Scorum's time!
Contact me for buying and trading here, or through the following ways:
eBay: 3883shaun
YouTube: Shaun's Collectibles
Facebook: Shaun's Collectibles
Bittube: ShaunsCollectibles
Minds: ShaunsCollectibles
Reddit: shaunscollectibles
Instagram: shaunscollectibles
Steemit: @shaungerow
Scorum: @shaungerow
Happy Collecting!