I actually had some luck today with my daily pack break! You can view the link to my YouTube video here:
I finally had a good day! I have several 2018-19 Upper Deck Series One packs. I have the feeling I'll be breaking one of those open soon! Here's a picture of the Brady Tkachuk O Pee Chee Marquee Rookie: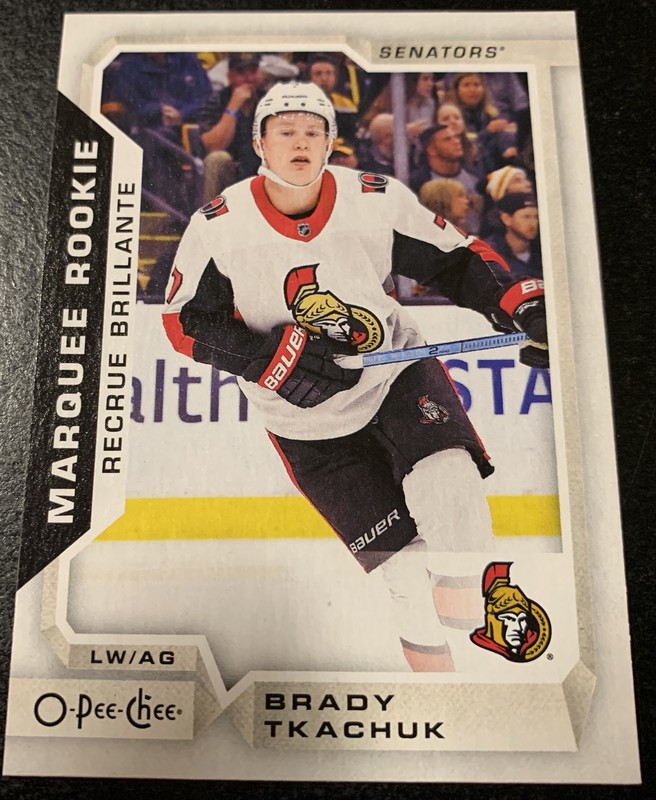 This card will probably wind up on eBay soon!
Contact me for buying and trading here, or through the following ways:
eBay: 3883shaun
YouTube: Shaun's Collectibles
Facebook: Shaun's Collectibles
Bittube: ShaunsCollectibles
Minds: ShaunsCollectibles
Reddit: shaunscollectibles
Instagram: shaunscollectibles
Steemit: @shaungerow
Scorum: @shaungerow
Happy Collecting!