Here we go with my second hockey card of the day post!
Dale Hawerchuk 2016-17 Upper Deck Black Star Trademarks Stick Autograph 12/15 TR-DH!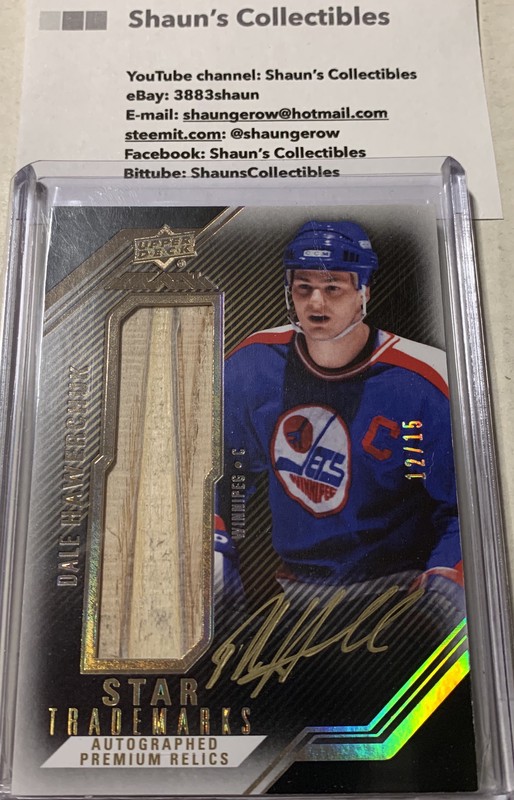 For those of you who aren't collectors, this card is very nice because it's quite rare (serial numbered out of 15), has a piece from a game used hockey stick from Dale Hawerchuk, a long with an autograph from Dale Hawerchuk himself in beautiful gold ink!
I currently have this card for sale on eBay, as I already have a Dale Hawerchuk Patch autograph in my collection, but I still like the looks of it! I just like the look of my patch autograph of Hawerchuk more than my stick autograph!
Dale Hawerchuk has to be one of the most underrated players in NHL history. He never made it past the second round of the NHL playoffs in his long career. It's a shame. Can you imagine if he played for the Winnipeg Jets in this era? The star attraction he would be today would be in a different class than what it was back in the 1980s, especially now that the Jets are a Stanley Cup contender!
Feel free to contact me for buying and trading my collection here, or contact me any way you like on my business card on the picture!
Hockey Card #3 comes soon!