This card is HUGE!
Artemi Panarin 2015-16 Upper Deck Premier Silver Spectrum Rookie Patch Autograph 5/65!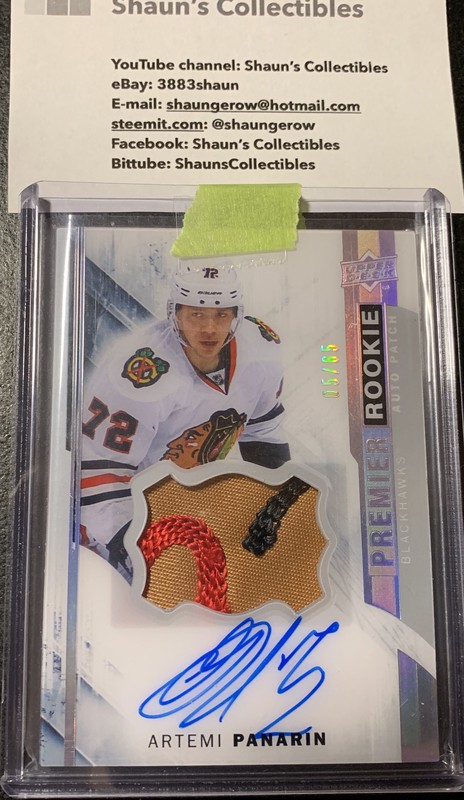 I love this Patch! It's pretty rare as well! I'm not a big fan of parallel cards, so I'm trying to sell this on eBay at the moment. I don't have another Panarin autograph in my collection, so I'll use the money from selling this to get another Panarin Patch Autograph later on!
The Blackhawks just don't seem to have much depth in their lineup these days. I can't help but wonder if it was a big mistake for them not to sign Panarin long term? It's kind of bizarre to see the Blackhawks struggle.
Feel free to contact me for buying and trading hockey cards at the info. in the picture above!
Hockey card of the Day #4 will come soon!