I got a redemption card from in a box of 2017-18 Upper Deck Ice a while back. I posted a video of the envelope opening onto YouTube! Here's a good look at my prize!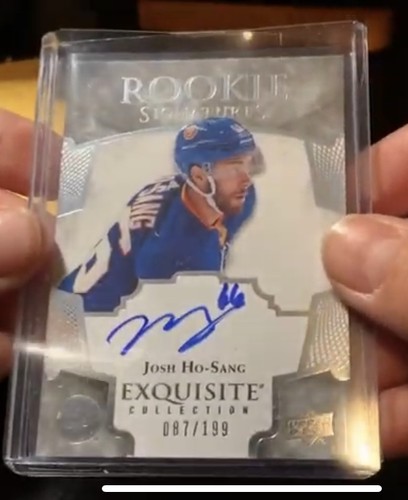 Not a mind blowing, but a solid hit! My only Josh Ho-Sang autograph at the moment!
Here's a link to the YouTube video, please click the link to watch! Don't forget to smash the like button, subscribe, and click the notification bell to see all my future videos!
I'm going to do my very best to get back into the swing of things and start blogging more here on Scorum, and doing YouTube much more! I have an idea that I'm going to start up once I take care of a few issues! Stay tuned!
Contact me here on Scorum for buying, selling, and trading, or through the following ways:
eBay: 3883shaun
YouTube channel: Shaun's Collectibles
Facebook: Shaun's Collectibles
Bittube: ShaunsCollectibles
Steemit: @shaungerow
HAPPY COLLECTING!