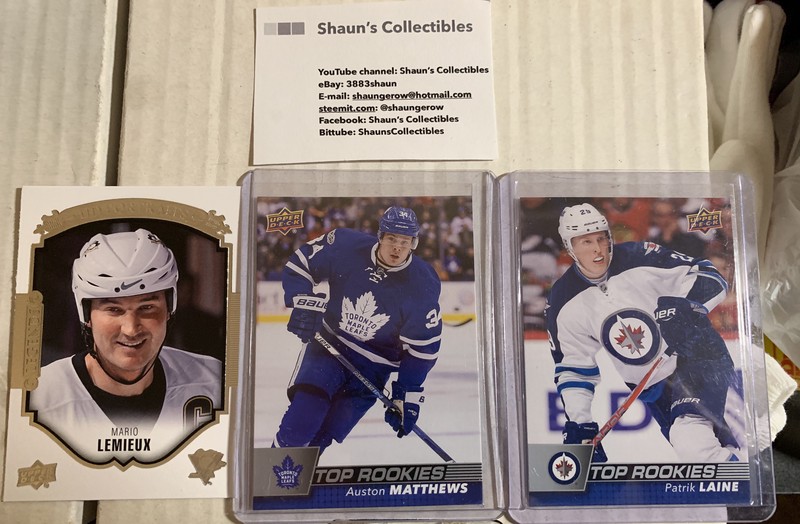 I posted yet another Walmart 2015-16 Upper Deck Series One Box Break onto my YouTube channel recently! Unfortunately, this box break didn't go well. These were all lower end hits. I got a few Young Guns Rookies, but they were less than impressive. I've gotten several of these Patrik Laine and Auston Matthews Rookies- they aren't worth too much. I suppose they can't all be home runs.
Here's a video link to my box break! Please click that like button and subscribe to my YouTube channel if you haven't done so already!
Only 3 more days until Hockey Day in Canada and many more box break videos!
Please contact me for buying and trading here on Scorum, or through my contact information in the picture up at the top of this blog!
Happy collecting!