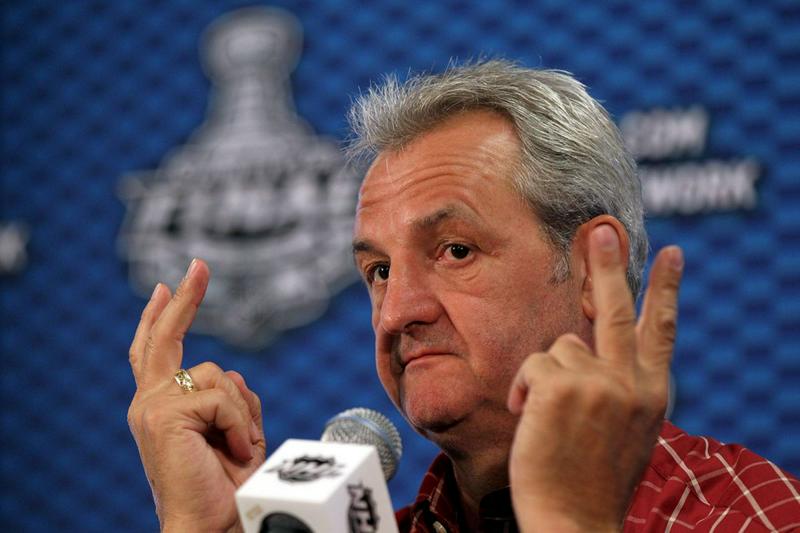 Going forward, the famous Sutter clan will have one less member in the NHL. Darryl Sutter, who led the Los Angeles Kings to two Stanley Cup wins in three years between 2012-14, has announced his retirement. He spent the past season unemployed after leaving the Kings last spring.
Sutter, who played over 400 games in the league as a left winger, started his head coaching career in 1992-93 with the Chicago Blackhawks and also worked for the San Jose Sharks and Calgary Flames before leading the Kings to glory. In total, Sutter coached in 1285 regular season games, which puts him 13th on the all-time list. His 634 wins are the 14th most in NHL history.
"Forty years, that's enough," said Sutter, 59, when asked if he'd consider the Washington gig that became vacant when Barry Trotz resigned following this month's Stanley Cup win. "No way, I'd be too far away from the grandkids."
With him gone, there sadly won't be any "Sutterisms" in the league no more either.