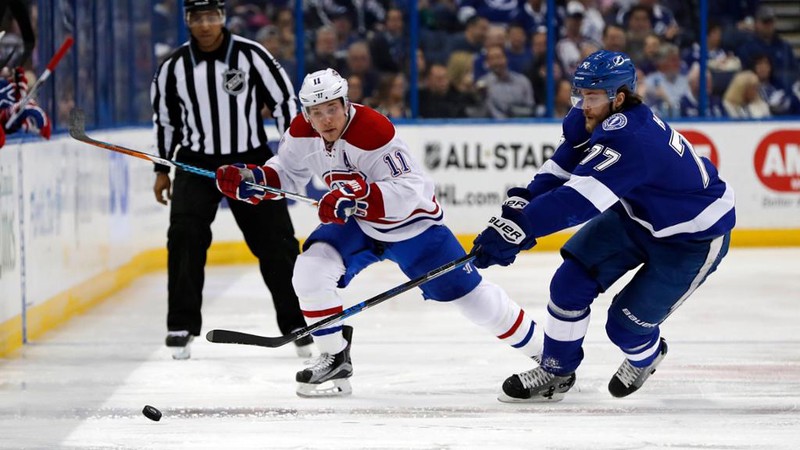 By Zane Miller
The Montreal Canadiens and Tampa Bay Lightning will face each other in the 107th Stanley Cup Finals, as both teams look to be the NHL champions for the 2020-21 season. The two teams have never played against each other previously in the Finals.
The Lightning are 2 for 3 in their previous Finals appearances, winning in both 2004 and 2020, however they took the loss against the Chicago Blackhawks in 2015.
The Canadiens, meanwhile, are searching for their 25th Stanley Cup championship, and 24th as members of the NHL. In their Cup appearances since joining the league for its inaugural 1917-18 season, Montreal has gone 23 for 31 with their first victory coming in 1924 and most recent in 1993, which was also the last occasion that a Canadian team has won the Stanley Cup.
Out of the 360 potential matchups that could have occurred under this current playoff format, 42 have occurred so far. Of course, I didn't have this specific format in mind when I originally came up with the matchups table idea, which is why each matchup comes up twice.
The most common matchups under this format which would still be possible to re-occur is the Boston Bruins v. Montreal Canadiens as well as Detroit Red Wings vs. Toronto Maple Leafs, as these matchups have taken place seven times each.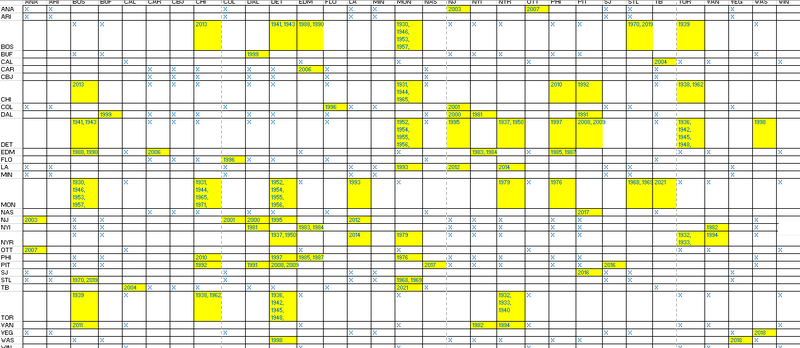 Follow me on Twitter: https://twitter.com/Zmiller_82