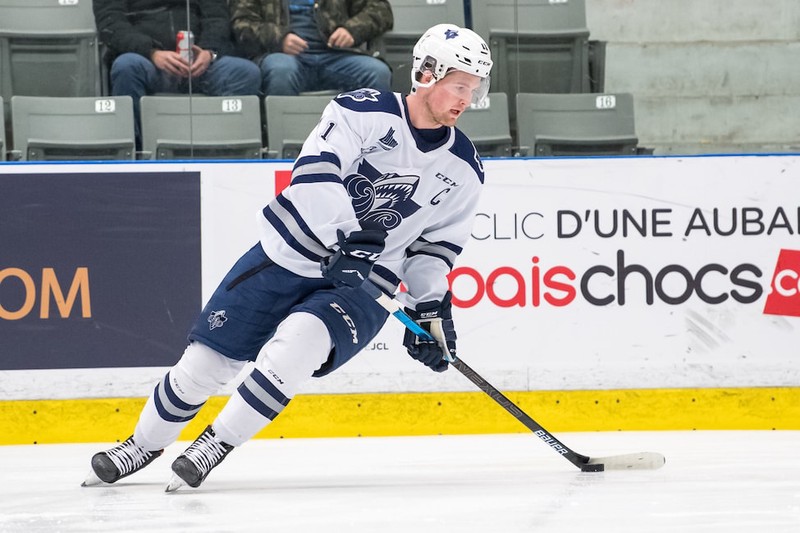 By Zane Miller
The first overall pick in the 2020 NHL Draft is yet to be determined, as the initial draft lottery on Friday saw one of the eight teams that will be eliminated in the qualifiying round of the upcoming playoffs claim the first pick.
The teams which could still claim the first overall pick (should they be eliminated in the qualification round) are as follows:
Chicago Blackhawks
Arizona Coyotes
Minnesota Wild
Winnipeg Jets
Calgary Flames
Vancouver Canucks
Nashville Predators
Edmonton Oilers
Montreal Canadiens
New York Rangers
Florida Panthers
Columbus Blue Jackets
Toronto Maple Leafs
New York Islanders
Carolina Hurricanes
Pittsburgh Penguins
All teams would have a 1 in 8 shot at the pick in the second draft lottery. The winner of the pick is expected to draft forward Alexis Lafreniere (pictured above) of the QMJHL's Rimouski Oceanic. Lafreniere is coming off of two 100-point seasons with the team, including an impressive 112 points in the 2019-20 season despite playing in 52 of the 64 games that Rimouski played during the shortened season.
It's been a while since I've done a hockey-related article, so I figured I would go ahead and cover this unique circumstance.
Follow me on Twitter: https://twitter.com/Zmiller_82