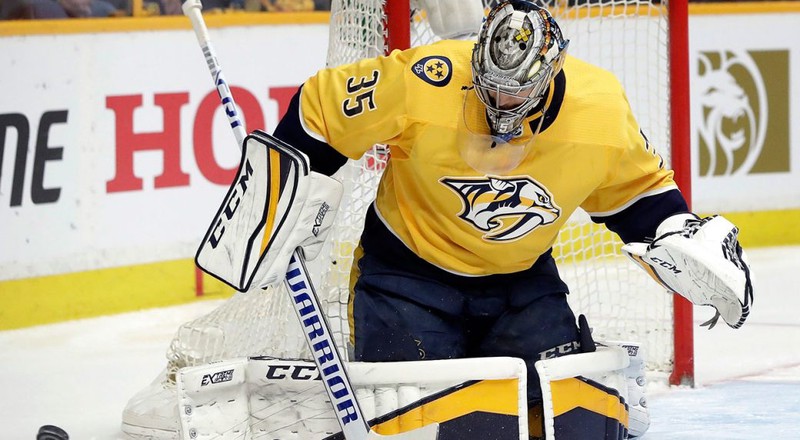 By Zane Miller
The Boston Bruins defeated the San Jose Sharks 5-1, Bruins goaltender Tuukka Rask took the win with 16 saves on 17 shots.
The Washington Capitals defeated the Toronto Maple Leafs 4-3 in overtime, Capitals goaltender Braden Holtby took the win with 28 saves on 31 shots.
The Pittsburgh Penguins defeated the Philadelphia Flyers 7-1, Penguins goaltender Matt Murray claimed the win with 29 saves on 30 shots.
The Carolina Hurricanes defeated the Calgary Flames 2-1, Hurricanes goaltender Petr Mrazek took the win with 28 saves on 29 chances.
The New York Rangers defeated the Tampa Bay Lightning 4-1, Rangers goaltender Alexandar Georgiev took the win with 29 saves on 30 shots.
The Detroit Red Wings defeated the Edmonton Oilers 3-1, Red Wings goaltender Jimmy Howard took the win with 31 saves on 32 shots.
The Nashville Predators defeated the Chicago Blackhawks 3-0, Predators goaltender Pekka Rinne took the win with 20 saves on 20 shots.
The Dallas Stars defeated the Minnesota Wild 6-3, Stars goaltender Anton Khudobin took the win with 11 saves on 12 shots.
The Anaheim Ducks defeated the Winnipeg Jets 7-4, Ducks goaltender John Gibson took the win with 36 saves on 40 shots.