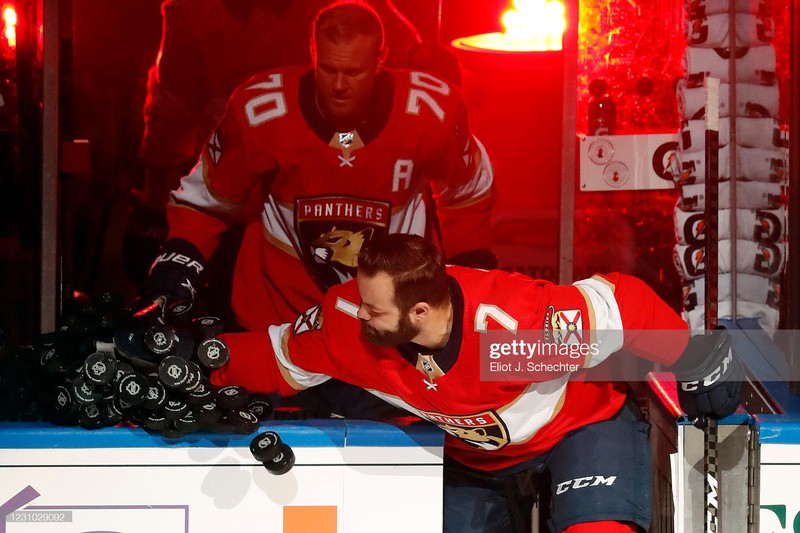 By Zane Miller
I haven't done one of these standings updates in a while, so here's a look at all of the National Hockey League teams here on February 20th, 2021.
The Florida Panthers and Carolina Hurricanes are locked in a tie for first place in the overall standings, as both teams currently sit at an 11-4 record. The Toronto Maple Leafs grab the third spot at 13-5, as the Tampa Bay Lightning and Vegas Golden Knights each have a 10-4 record to tie for the fourth spot.
Meanwhile, on the other end of the list, the Ottawa Senators and Detroit Red Wings are mired in a tie for last place in the league with both holding a 4-15 record. The Buffalo Sabres continue their decade-long struggle to return to a winning record, taking a 4-9 record at this juncture, with a fellow New York team in the New York Rangers nearby on the points list at 5-10. The Anaheim Ducks round out the bottom five teams, sitting at 6-11.
Current standings (head coach & date hired in gold)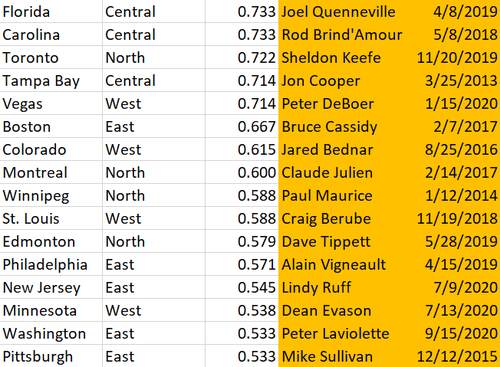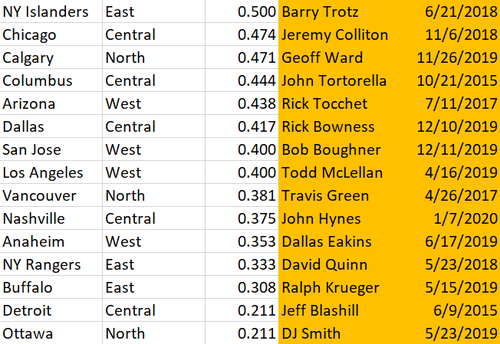 Follow me on Twitter: https://twitter.com/Zmiller_82