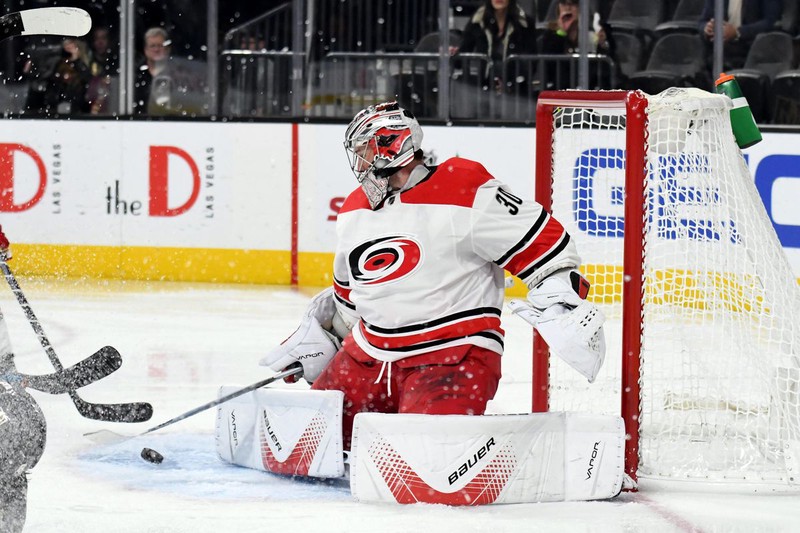 By Zane Miller
It should come as no surprise that, to be able to make it as a professional athlete, a player must overcome incredible odds. It takes talent, perseverance, and hard work to make it into the professional ranks, and sometimes it still just isn't enough. It's only fitting that a select few of these athletes overcome the odds once again by being born on leap day.
February 29th is by far the least likely day to be born on, obviously because it only occurs once every four years, but I was surprised to see that there were more pro athletes born on this day that I had originally thought. I decided to whittle this list down to the eight that stuck out to me the most.
*- Indicates currently active players
#54 Eric Kendricks (NFL)*- Born February 29th, 1992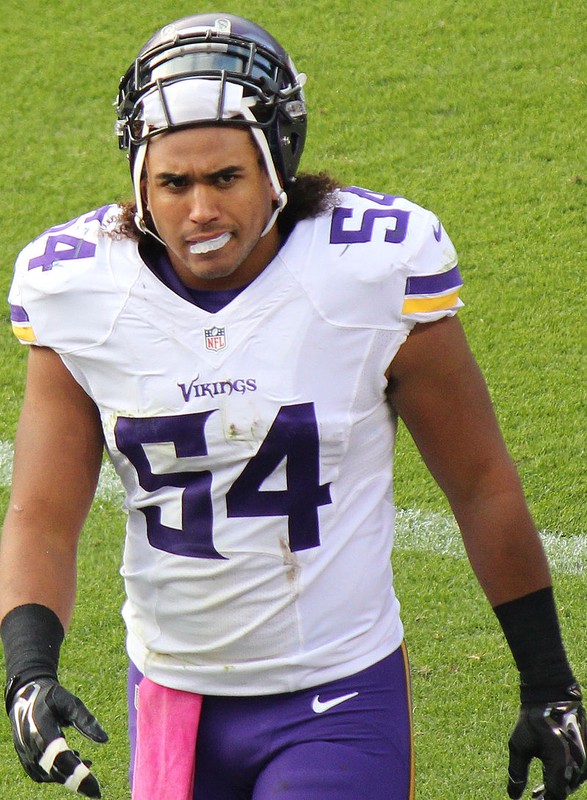 Kendricks began playing with the Minnesota Vikings in 2015 as a second-round draft pick out of UCLA. Kendricks started off his NFL career with a bang, registering four sacks in the 2015 season at linebacker, leading to him being selected to the All-Rookie Team.
In 2019, Kendricks forced two fumbles and had two fumble recoveries, as he went on to make first team All-Pro for the season. Kendricks continues to play at linebacker for the Vikings as of this writing.
#95 Bryce Paup (NFL)- Born February 29th, 1968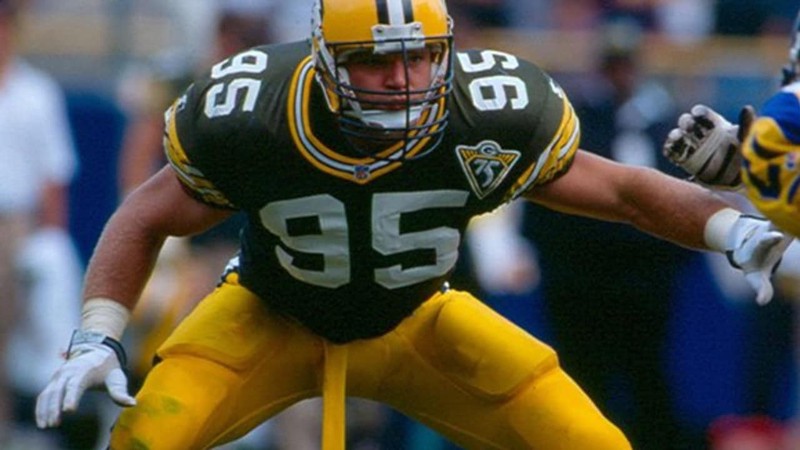 Paup joined the Green Bay Packers in 1990, but it wasn't until the following season that he saw significant playing time. The linebacker rewarded the Packers with three forced fumbles and seven and a half sacks in 1991.
Paup wore number 95 throughout his NFL career. Appropriately enough in his first season with the Buffalo Bills, he won the 1995 Defensive Player of the Year award with 17.5 sacks, three forced fumbles and a pair of interceptions. He played two seasons with the Jacksonville Jaguars in 1998-99 before retiring after playing with the Minnesota Vikings in 2000. He retired with 75 sacks, 15 forced fumbles and six interceptions in 148 games played in his 11-year career.
#16 Henri Richard (NHL)- Born February 29th, 1936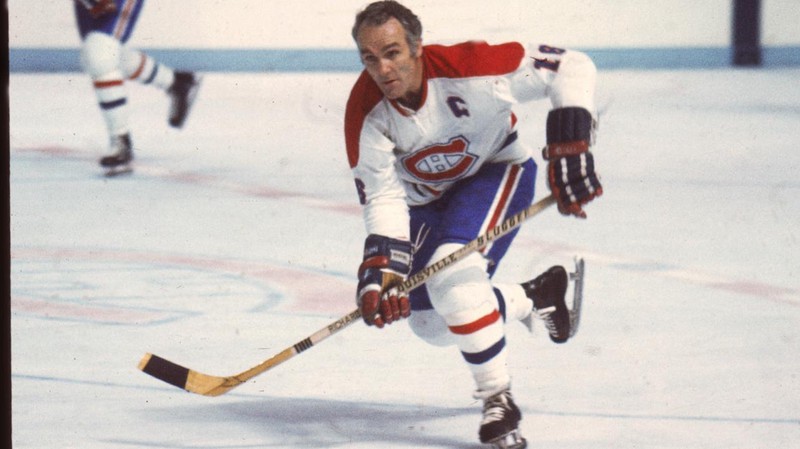 Richard, the younger brother of Maurice "Rocket" Richard, played his entire 20-season career with the Montreal Canadiens. In 11 of those 20 seasons, the Canadiens won the Stanley Cup and Richard was a big reason why. Richard lead the league in assists twice, coming in the 1957-58 and 1962-63 seasons, and had his best goal-scoring season in 1959-60 with 30 goals. After retiring in 1975, he had 358 goals and 688 assists for 1,046 total points in 1,258 games. In 1979, Richard joined his brother in the Hockey Hall of Fame.
#30 Cam Ward (NHL)- Born February 29th, 1984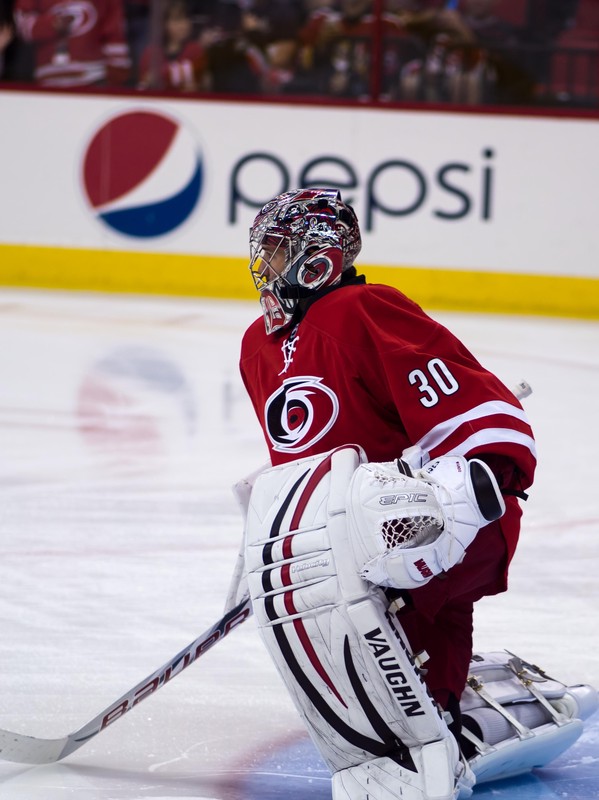 Ward joined the Carolina Hurricanes for the 2005-06 season, and despite only making 28 starts during the regular season, he was the starting goaltender for the Hurricanes' Stanley Cup run in 2006. Ward had a .920 save percentage in 23 games played in the playoffs, and as a result won the Conn Smythe Trophy for the best playoff performer that season.
Ward played nearly his entire career with the Hurricanes, having his best regular season effort in 2010-11 with a .923 save percentage while leading the NHL in games played amongst goaltenders with 74. After a brief stint with the Chicago Blackhawks in 2018-19, he retired after signing a one-day contract with the Hurricanes in 2019. He finished with a 334-256-88 record, with a .908 career save percentage in 701 games played.
#97 Barney Shore (NASCAR)- Born February 29th, 1936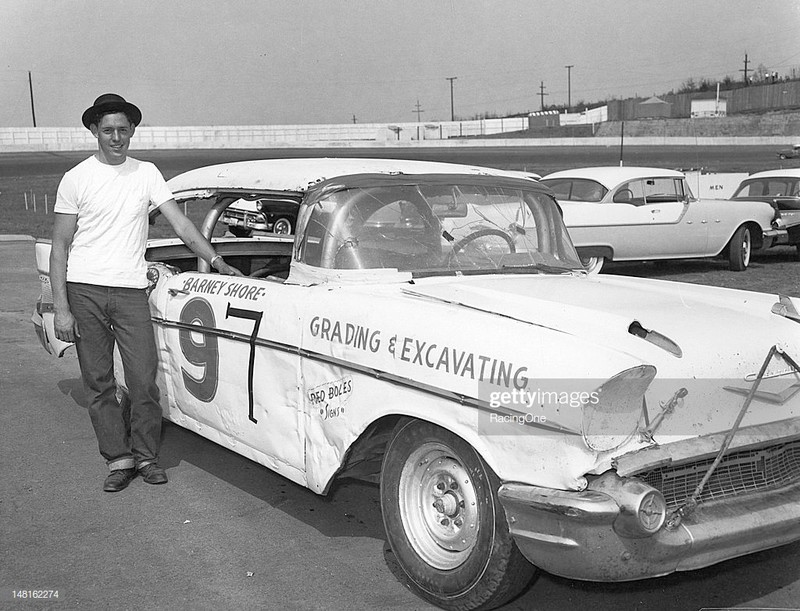 Shore has by far the most NASCAR starts for any driver born on February 29th. In the 1958 season, Shore competed in 12 races, getting his career-best finish of fifth at Bowman Gray Stadium. In 1959, Shore started just six races, but still finished in the top-10 twice. He had one more start in 1960, but crashed out after 93 laps. He finished his career with one top-five and five top-10s in 19 starts at the Cup Series level.
#58 Stefan Crichton (MLB)*- Born February 29th, 1992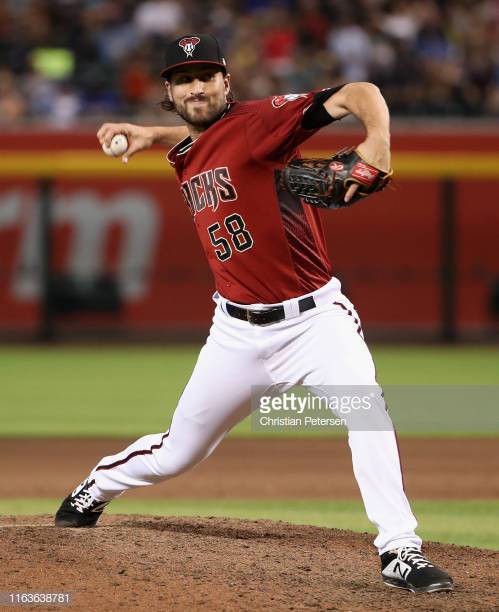 The only other active player on this list, Crichton broke into the major leagues in 2017 with the Baltimore Orioles. However, he unfortunately had a pretty rough debut season, with 11 earned runs allowed in just 12.1 innings pitched for an ERA of 8.03.
After not appearing in the MLB in 2018 to get more conditioning in the minor leagues, he resurfaced with the Arizona Diamondbacks in 2019 where he had a better showing with a 3.56 ERA with 12 earned runs allowed in 30.1 innings pitched.
#47 Bill Long (MLB)- Born February 29th, 1960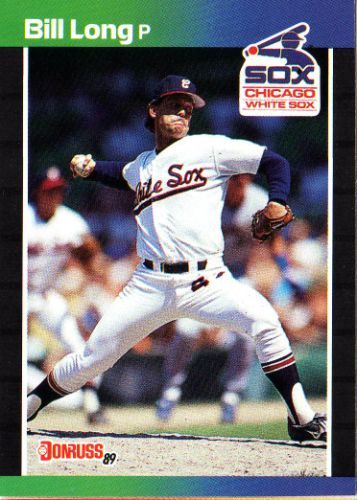 Long, a Cincinnati native, made his way into the MLB in 1985 with the Chicago White Sox, getting his first season of significant playing time in 1987. Throughout his six-year MLB career, Long's best season came in 1990, as he was traded in mid-season across town to the Chicago Cubs. There he posted a record of 6-1 with the Cubs, with an ERA of 4.37.
With a forgettable 1991 season with the Montreal Expos, posting an ERA of 10.80, Long was sent down to AAA and never returned to the MLB. He finished with a career record of 27-27 in 159 games he appeared in, for a career ERA of 4.37.
#7 Al Rosen (MLB)- Born February 29th, 1924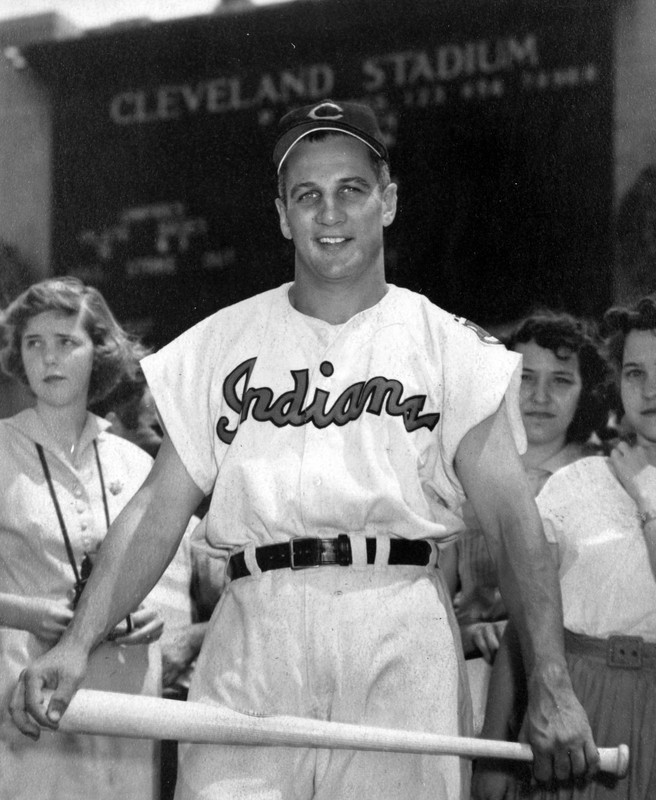 Rosen played his full 10-year career with the Cleveland Indians, beginning in 1947 but not getting significant playing time until 1950. While he won the World Series with the Indians in 1948, getting one at-bat in the series, he really made his presence known in 1950 as he led the American League in home runs with 37. He led the AL again with 43 homers in 1953, as he also led the MLB as a whole in RBIs that same season with 145 to earn the 1953 AL MVP award.
Rosen retired from playing in 1956, but didn't leave baseball as he was also the general manager for the San Francisco Giants from 1985 to 1992, after stints as president of the New York Yankees and Houston Astros.
Follow me on Twitter: https://twitter.com/Zmiller_82