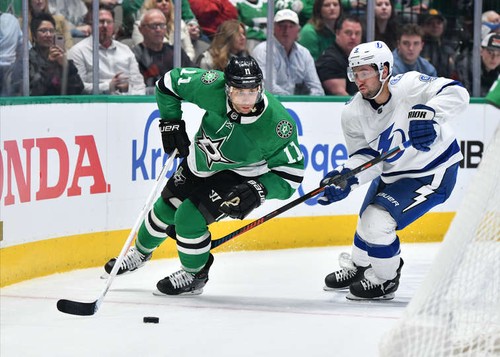 By Zane Miller
The Tampa Bay Lightning and Dallas Stars will face each other in the 106th Stanley Cup Finals, as both teams look to be the NHL champions for the 2019-20 season. The two teams have never played against each other previously in the Finals.
The Stars are 1 for 4 in their past Stanley Cup Finals appearances, as they lost in 1981 and 1991 as the Minnesota North Stars, before winning their first Cup championship in 1999. However, the Stars lost in their most recent Finals appearance in 2000.
The Lightning are 1 for 2 in their previous Finals appearances, winning in their first time out in 2004, but, similar to Dallas, they also lost in their most recent appearance in 2015.
Out of the 240 potential Stanley Cup matchups that would be possible under the current playoff format, 33 of them have occurred so far.
The most common matchup out of the ones that could still be possible to re-occur is the Montreal Canadiens v. Chicago Blackhawks, as the franchises have faced each other five times, coming in 1931, 1944, 1965, 1971, and 1973.

Follow me on Twitter: https://twitter.com/Zmiller_82