By Zane Miller
On Monday, June 9th, 2003, the New Jersey Devils defeated the Mighty Ducks of Anaheim (now Anaheim Ducks) at Continental Airlines Arena in East Rutherford, New Jersey to win the 90th Stanley Cup Finals four games to three. It was the third (and, as of this writing, most recent) Stanley Cup championship for the Devils franchise, and the second that was won in New Jersey. These are the top five players that I felt most stood out during the series.
5. #20 Steve Rucchin (Mighty Ducks)- F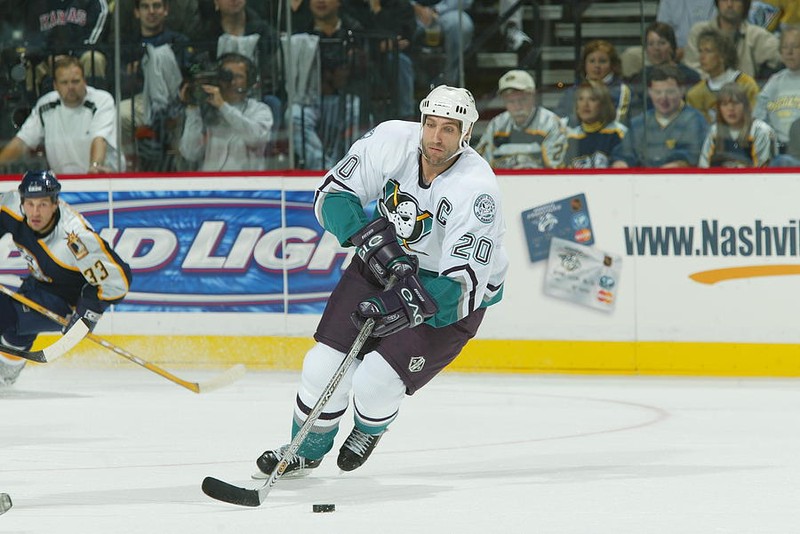 Rucchin claimed player of the game in game six, as he got a pair of goals as the Mighty Ducks won it 5-2 to keep the series alive.
4. #35 Jean-Sebastien Giguere (Mighty Ducks)- G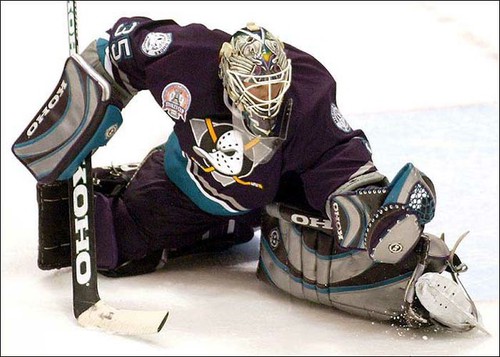 Giguere earned player of the game in game four, making 26 saves on 26 chances to give the Mighty Ducks a 1-0 win in overtime. Giguere also went on to win the Conn Smythe Trophy, the last time that a member of the losing team of the Stanley Cup Finals has won the award.
3. #26 Patrik Elias (Devils)- F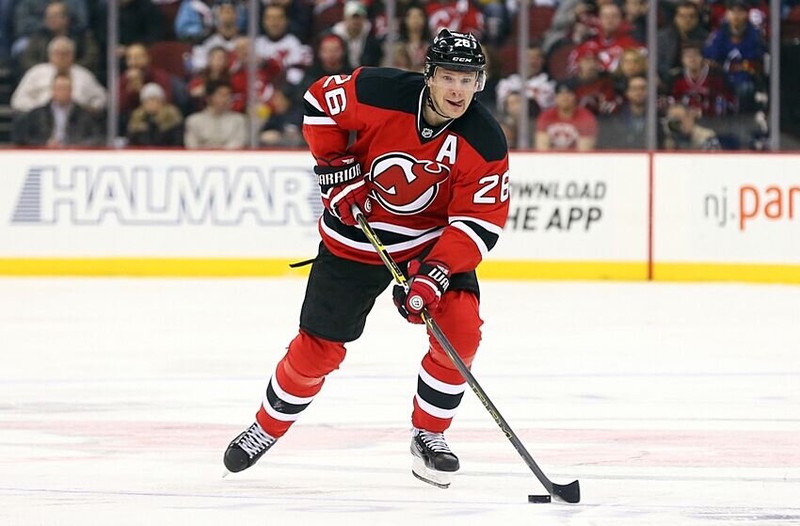 Elias took player of the game honors in game two, adding one goal and one assist in the Devils' 3-0 win.
2. #15 Jamie Langenbrunner (Devils)- F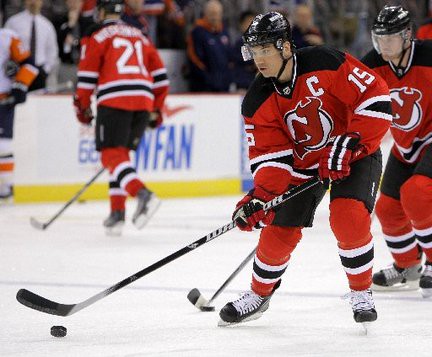 Langenbrunner grabbed player of the game honors in game five, with two goals scored as the Devils went on to take a 6-3 victory.
1. #12 Jeff Friesen (Devils)- F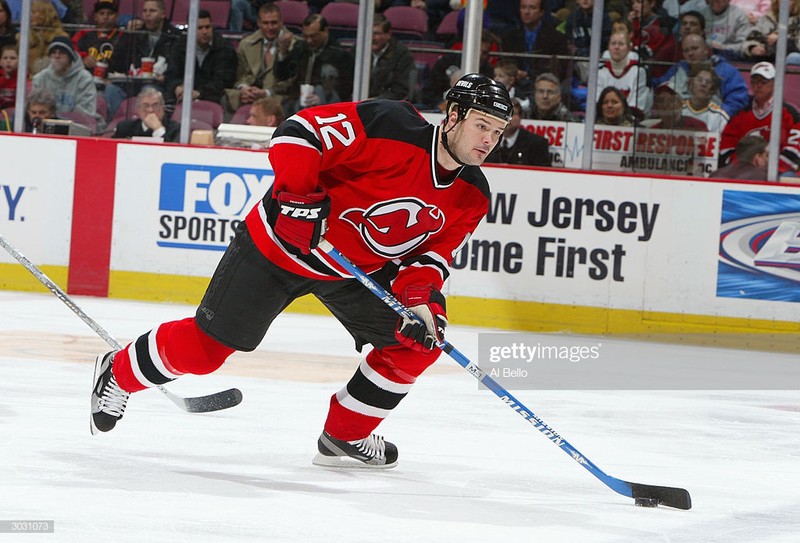 Friesen picked up player of the game honors in games one and seven, scoring two goals in game one, which the Devils won 3-0, before adding two more goals in game seven to help the Devils to another 3-0 victory to claim the series title.
Players of the Game Breakdown:

Link to stats database: https://www.hockey-reference.com/playoffs/2003-mighty-ducks-of-anaheim-vs-new-jersey-devils-stanley-cup-final.html
Follow me on Twitter: https://twitter.com/Zmiller_82