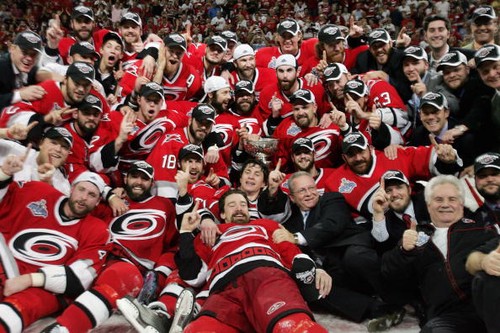 By Zane Miller
On Monday, June 19th, 2006, the Carolina Hurricanes defeated the Edmonton Oilers at RBC Center (now PNC Arena) in Raleigh, North Carolina to win the 92nd Stanley Cup Finals four games to three. It was the first (and, as of this writing, only) Stanley Cup championship for the Hurricanes franchise, and the first that was won in North Carolina. These are the top five players that I felt most stood out during the series.
5. #30 Jussi Markkanen (Oilers)- G
Markkanen claimed player of the game in game three, as he got 24 saves on 25 shots as the Oilers won it 2-1.
4. #13 Ray Whitney (Hurricanes)- F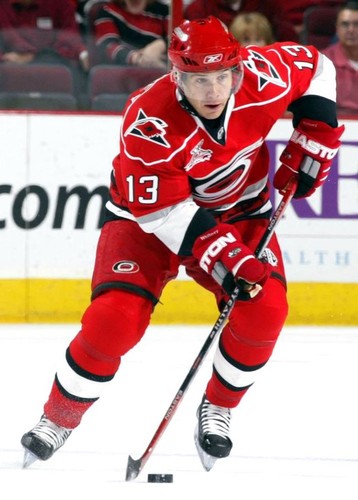 Whitney picked up player of the game honors in game one, getting two goals as the Hurricanes took a 5-4 win.
3. #30 Cam Ward (Hurricanes)- G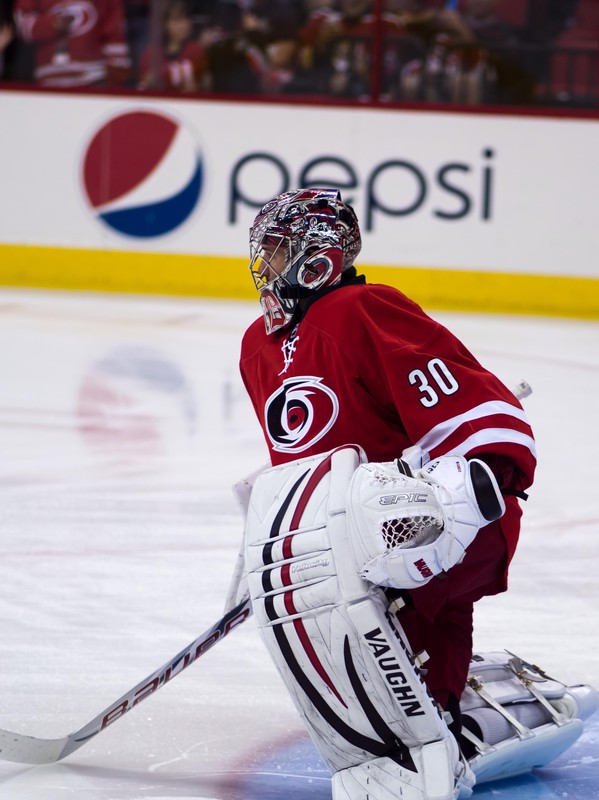 Ward took player of the game honors in game four, as he made 20 saves on 21 chances to give the Hurricanes the 2-1 win.
2. #34 Fernando Pisani (Oilers)- F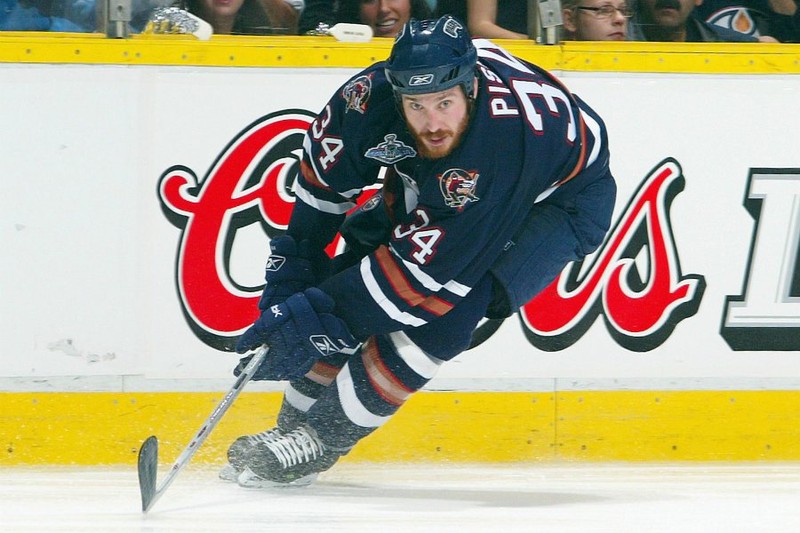 Pisani was player of the game in games five and six, earning two goals in game five as the Oilers won 4-3 in overtime, while in game six he took a goal and an assist in the Oilers' 4-0 win.
1. #5 Frantisek Kaberle (Hurricanes)- D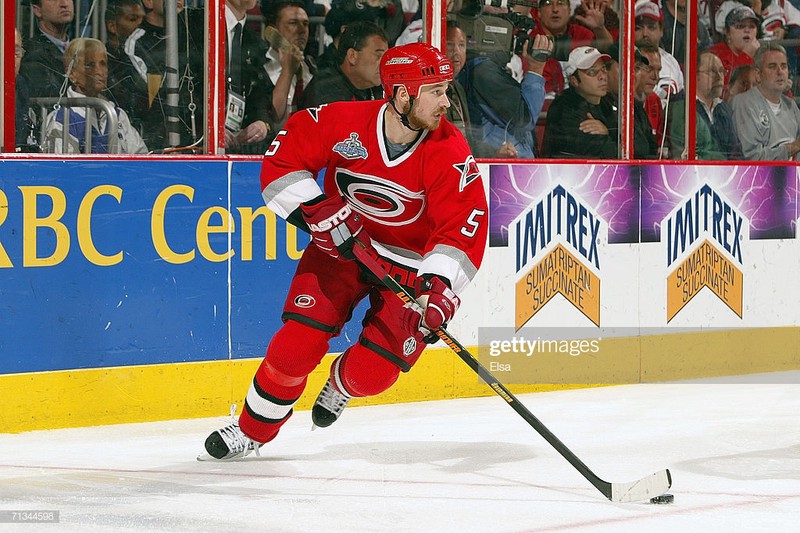 Kaberle earned player of the game in games two and seven, as he nabbed a goal and two assists in the Hurricanes' 5-0 victory. In game seven, Kaberle had a goal in the 3-1 victory for the Hurricanes to win the Stanley Cup.
Players of the Game Breakdown:

Link to stats database: https://www.hockey-reference.com/playoffs/2006-carolina-hurricanes-vs-edmonton-oilers-stanley-cup-final.html
Follow me on Twitter: https://twitter.com/Zmiller_82