Nepali player Melissa Khadgi has won the gold medal in the International Taekwondo Championship in Hong Kong.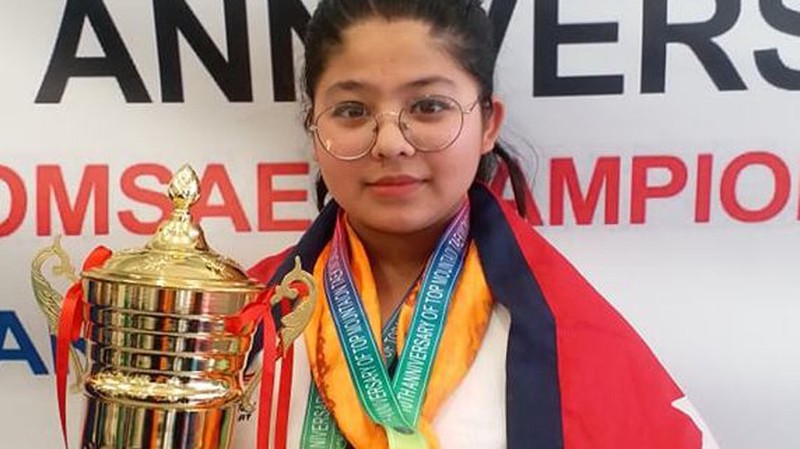 Melisha's instructor Manoj Khadgi said that Melisha won the gold medal. Melisha defeated Emmi of Hongkong in quarterfinals, Linda of Indonesia in semifinals and Eva of Philippines in the finals to win the gold.
Melisha also won gold in the seventh and ninth edition of this competition in Hong Kong. In those competitions, Melissa had competed in the weight of 45 kg. Melissa did not participate in the eighth edition. But this year she also wins another gold medal.