Oku Udosen - Editorial/Publicity CDs Director of Sports Manifesto.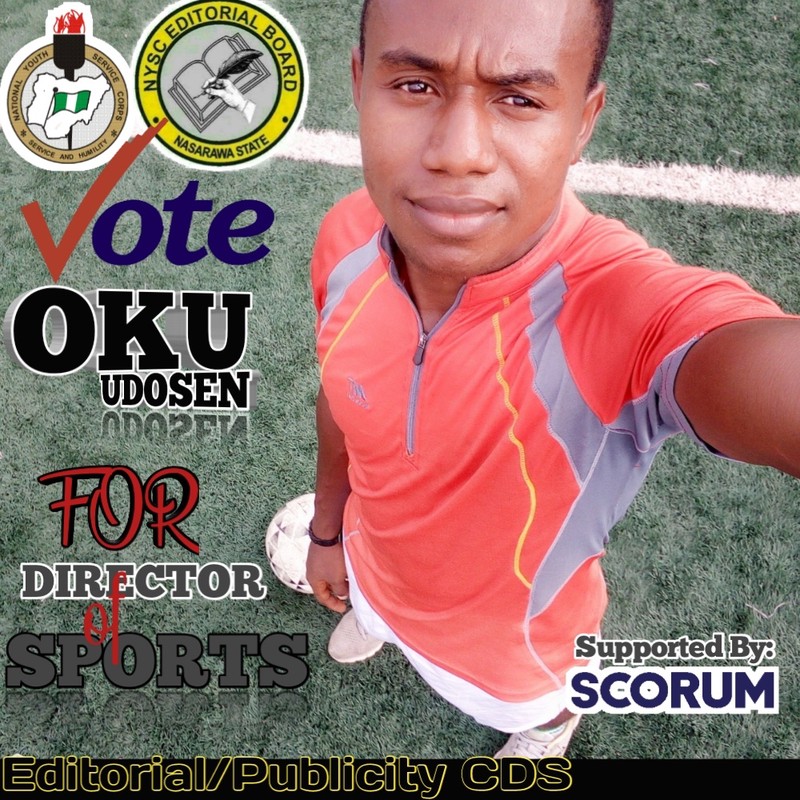 Who I'm I?
My name is Oku Udosen (akudozen), I am a member of the Editorial/ Publicity CDs for 2018/19 service year, running for the position of the Director of Sports in the CDs. In my 4 years in the University I have shown the love and spirit of sportsmanship since my inception into the University of Uyo by participating in sports competitions and activities carried out on campus.
I have been an assistant captain of the department of pure and apply chemistry football team and been part of the faulty of science football team. In my 21 day in Keffi Camp I was part of the Sport committee.
---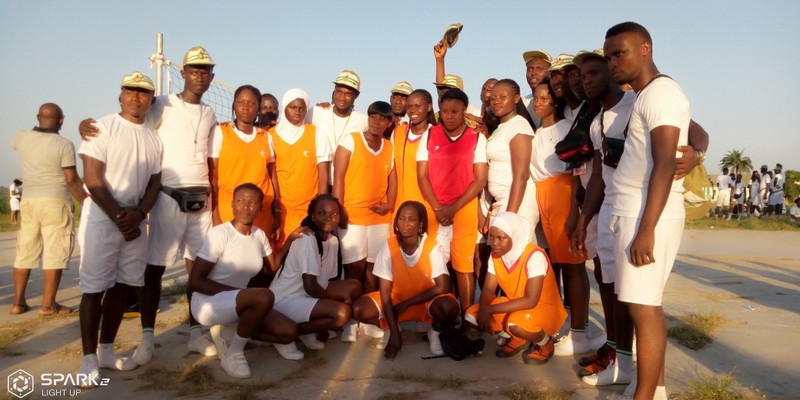 For the past years, I have worked so hard to develop myself in the world of sports, and I have served as a Fitness Coach in Future Hope Academy, Akwa Ibom State, Director of Sport Platoon 3, Keffi Camp, and OBS Sports Analyst, Keffi Camp.
My Aim
I'm aiming to make sports a more focal part of the Editorial/Publicity CDs and something that is
accessible to everyone.
---
The social, physical, psychological and financial benefits of doing and getting involved in sporting activities will be positively influenced by me if I'm given an opportunity to serve.
---
I would also like to enlightened and increase ladies participation in sporting activities as Sport have been tagged "men's thing" over the years so they always feel left out when sports is brought to the table.
---
For the first time Editorial/Publicity CDs will be having daily sport update where all the members of the CDs will get informed on great happenings around the world of sports.
---
Members will be introduced to how to earn money by simply writing first hand articles and reporting sporting activities.
I am dedicated and most committed to deliver on my promises and service as your Director of Sport if so given the mandate. I will do everything in my power to ensure that this office makes you feel healthy again
Vote Oku Udosen...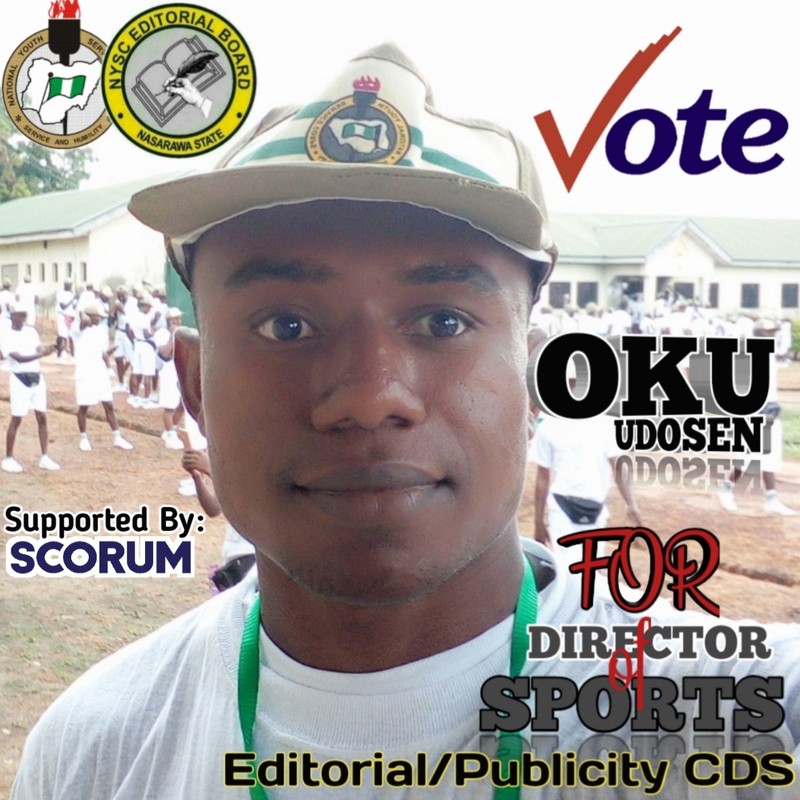 ---
Thank you Scorum community for always being there. Please I will seek for your guidance, advise and support from time to time if I'm elected and I know that you guys won't disappoint me.
Please your words could strengthen a weak soul... So don't fail to comment.
Thank you
---
Thanks for staying tuned
Wish me luck...