When one takes records into account, they care only for the name next to the tag of '1st place'. If we were purely looking at records, we'd see that Bolt in fact has beaten numerous times by the American Justin Gatlin, even losing his farewell 100 meter dash to the man just last year!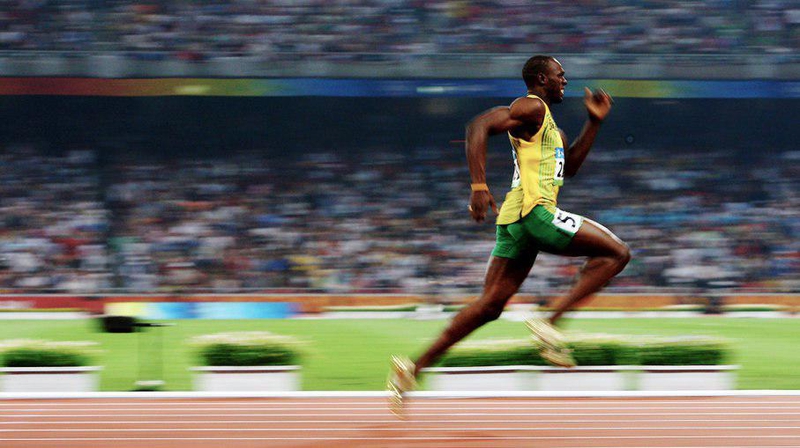 Even as an American, I must say that Usain truly is the fastest man on Earth because he is a natural athlete. Gatlin like many others Usain has actually dominated in the 100 meter dash (including Asafa Powell and and Yohan Blake) were 'dopers', and cheating by any margin is still cheating. It is honestly a shame that Usain Bolt had to lose his farewell match to a notorious cheater... but there is a reason Usain is a legend and hero, whereas Gatlin is somewhat of a disgrace in his bans and returning to the sport.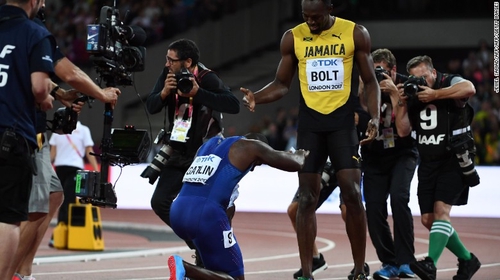 When one thinks of Olympic greatness, they think of the memorable performances and those who battled it out to reap the beloved Gold Medal. Usain reigned over the 2008, 2012, and 2016 Olympics and earned 8 Gold Medals in the span of that time. The intertim of these three Olympic games sealed Bolt as the fastest man to ever live, and an absolute phenom in terms of his ability to win the 100 meter, 200 meter, and 4 × 100 meter relay at these games.
When Bolt had broken 9 out 10 legal times for most every race he competed in, many athletes who had doped seemed to point fingers at Bolt for his natural speed and prowess. Usain Bolt's rise in the 2008 Olympics of course brought stares due to his overall improvement from prior run tournaments, but he has always welcomed testing authorities to seal in proof of him as a natural athlete.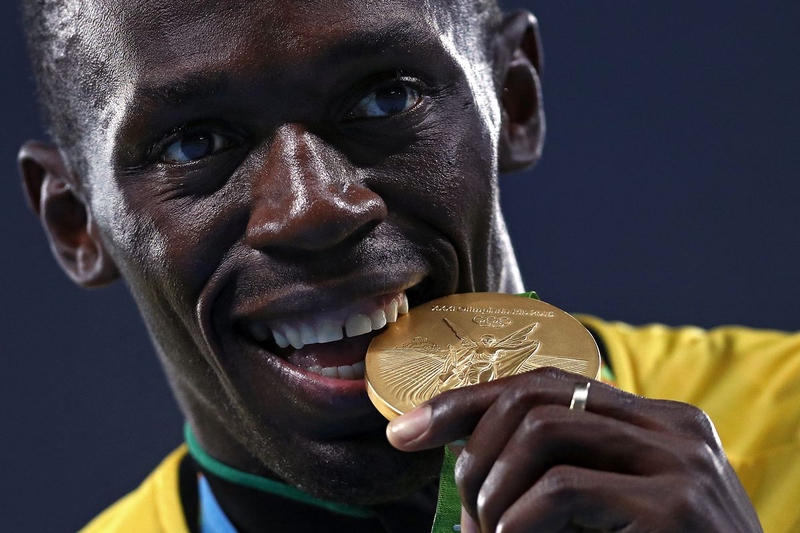 Usain Bolt has always had integrity and heart on the track, and I feel that his spirit is different than those who simply wanted to be the fastest... 'Lightning' is truly in Bolt's blood.
The 2008 Olympic run and improvement from prior years allowed Bolt to earn and retrieve the IAAF World Athlete of the Year (for the second year running). This helped create a pathway to the 2012 Olympics in which he was the first man to defend a sprint title since Carl Lewis in the late 80s.
By the time 2016 rolled about, Bolt was already a solidified name, and a legend on the track. In a strange and unfortunate end to his Olympics that year, Usain collapsed after an apparent hamstring injury.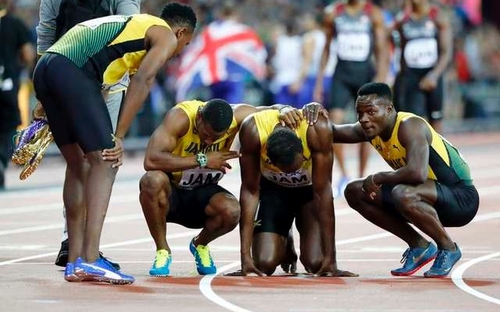 It was an intensely emotional moment when Bolt refused the wheelchair offered and instead crossed the finish line with the help of his teammates.
Regardless of the outcome of these games, Usain has done more than enough in his nearly 15 year professional running career.
He said in retirement he would actually love to play for his favorite Premier League team, Manchester United! I could definitely see Bolt as a Red Devil, and with his charm and overall fan appeal, he'd be a fan favorite instantly.
Usain has been the Pride of Jamaica and an ambassador to the Olympics and athletics in general since the early 2000s. Since his career start in early 2004, Bolt's smile and overall demeanor made him an immediate fan favorite. I remember first seeing this man run in 2008, and seeing the acheivements and medals he has accrued I really can only be awe inspired and changed for the better.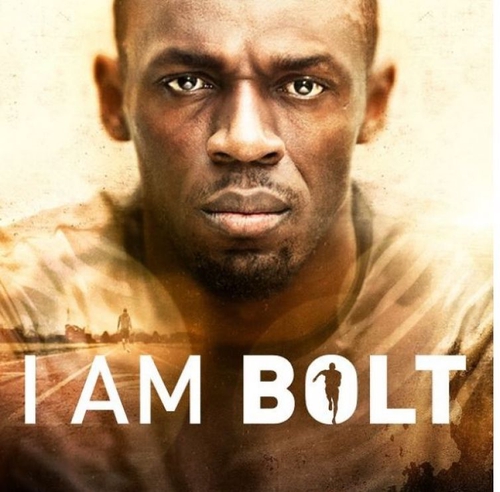 Do you remember how quick Bolt was in his prime? What is your favorite memory of the fastest man to ever do it?