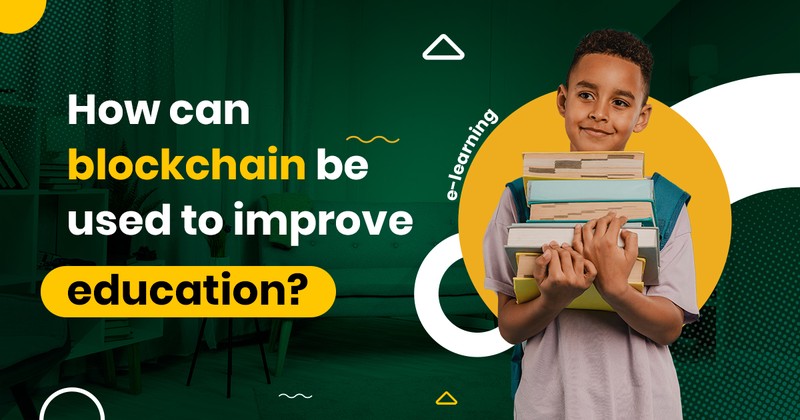 Blockchain is the latest technology being used in the educational space for things like secure record-keeping, digital diplomas & degrees, reducing education costs, learning without middlemen and more.
In such a short period, blockchain has depicted huge potential to help the education industry grow through its highly innovative and global system. Many institutions, including universities and colleges globally, are actively adopting blockchain to make the learning process more efficient in terms of quality, time and costs. The number of institutions using or planning to use blockchain is increasing and so is the number of blockchain projects in the education space.
One of the latest examples of the use of blockchain technology in education is institutions issuing diplomas on blockchain. In fact, there are now blockchain projects allowing students to learn and receive their diplomas entirely on the blockchain, without the need to ever visit a university campus. The Green Uni Network is the trending example. This project allows students to get European Diplomas in IT & Computer Science from top European universities & colleges at a fraction of the course fee.
We all know how costly an IT diploma from a reputed European college can be. Not everyone can afford to pay the fee. Moreover, getting admission to one such college is not easy and can be a daunting and stressful process. Now, you can skip all this and still get a European degree from one of the top colleges with the help of the Green Uni Network.
How blockchain can benefit students or improve education
So, the two major hurdles in the path of students looking to get higher education diplomas from top universities are: 1) the high cost and 2) limited accessibility.
The blockchain-based Green Uni Network will help eliminate these two problems and give students global access to high-quality and affordable European diplomas. Here's how.
The Green Uni Network project is based on decentralization, which offers a medium for distance learning in international high schools, colleges and universities, for people from all over the world for "European diplomas".
The Green Uni Network is a blockchain ecosystem that will create and launch platforms intending to help solve the many limitations in receiving high-quality IT diplomas. It will use blockchain to connect students with online universities providing these diplomas and deploy smart contracts to automatically execute transactions between students and institutions. Also, all payments within the network will be securely and transparently fueled by cryptocurrencies, including the native Greeny Token.
Green Uni Network will work on creating a global network of institutions through which students can get IT diplomas through distance learning using blockchain, smart contracts and cryptocurrencies. The network will comprise many products and platforms for the benefit of students. The Smart Student platform, for example, will provide access to as many as 3,000 online courses in the fields of informatics and computer science, artificial intelligence, cloud technologies, cyber security, programming, analytics skills and much more. Students can seamlessly access and learn through these courses and use Greeny tokens to pay their education fees on the platform. This will be accompanied by other products including the Smart Education App, E-library, E-unimag, and others.
To summarize, blockchain technology is being used by Green Uni Network (and many other projects) to help solve the education industry problems and make online learning more affordable, accessible and communicative.