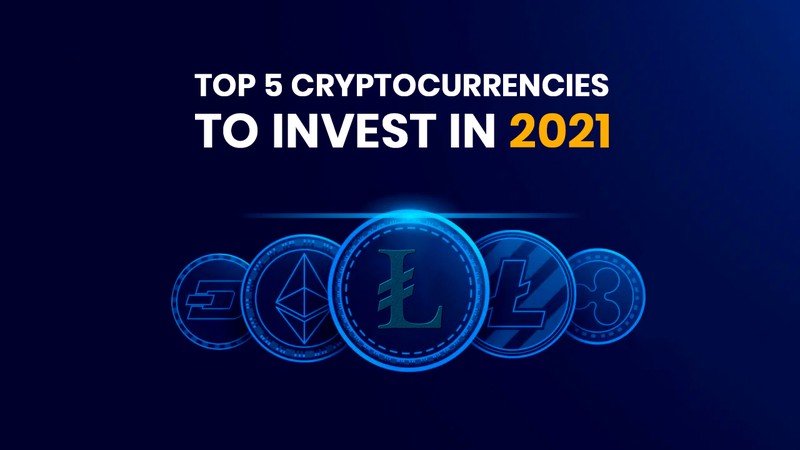 Are you a cryptocurrency beginner looking for the best cryptocurrencies to invest in 2021? Are you in search of the best ways to analyse a cryptocurrency to determine its future value? Then, you're at the right place.
Before you can start investing in cryptocurrencies, it's important that you have a basic idea of what cryptocurrency is and why it is worth your investment.
Cryptocurrency, often touted as the future of money (currencies), is a blockchain-based digital currency that provides a way to perform secure, fast (nearly instant) and peer-to-peer transactions involving money and data. Blockchain is a distributed ledger that stores and processes information in a decentralized manner, such that transactions are not dependent on intermediaries. Basically, cryptocurrency aims to create a financial ecosystem that is independent of middlemen like banks.
Other than the basics, make sure that you have a clear idea of your goals behind the crypto investment. The crypto market is very volatile, and one can lose all their money in a blink or become a billionaire in an instant. So, be ready for a volatile journey when you enter the crypto market.
So, how do you analyse a cryptocurrency or determine which coin is the best for your investment? There are some easy but not so definite ways to do that. Here are some of the things you can analyse to understand the future significance of a cryptocurrency:
. The project idea/scope
. The target market & demand
. The team
. Development process
. Roadmap
. Coin value
Or you can just invest in the top 5 cryptocurrencies that I'm going to talk about here.
1. Bitcoin
Bitcoin will also be at the top of every list that talks about top cryptocurrencies. And why not? It's bitcoin after all, the oldest and the most significant cryptocurrency of all the time.
Did you know bitcoin has produced an ROI of over 27000% since its launch in 2009?
Bitcoin is like the Tesla (top electric car) of cryptocurrencies. The chances of it failing you are significantly low.
But like I said, the market is highly volatile, so be ready for inconstancy in the prices.
2. Libra Coin
Besides bitcoin, there are some altcoins that have shown good performance in recent years. The success of these coins is mostly derived by their value-driven concepts or projects. Libra Coin is one such altcoin.
Libra Coin was launched as the native coin of the Libra Ecosystem, which is a blockchain-based platform aimed at solving the various problems and challenges of the e-commerce industry using blockchain technology. In short, it provides an easier, faster and more efficient way of performing e-commerce business transactions.
As the first-of-its-kind e-commerce blockchain system, Libra is already gaining a lot of buzz in the industry and the team has raised significant funds from both retail and institutional investors. It's ready to launch the platform by mid-2021.
Invest in the Libra Coin to secure your funds in a futuristic blockchain concept. It's still a new coin, so don't expect stellar returns very soon, but if you can manage to stay invested for long, it will be totally worth it.
3. ETH
Besides Bitcoin, ETH is my favorite cryptocurrency, one that I have been investing in for many years. And the returns have been outstanding.
At the time of writing this article, ETH is trading at the price of $1,546.70, which is about 1500 times more than its launch price.
ETH is an ERC-20 coin of the Ethereum blockchain and is backed by a very powerful, multi-dimensional blockchain platform with a really bright future.
If you want quick returns with minimal risk, do invest in ETH.
4. Ripple
While Bitcoin and ETH were originally launched as digital currencies, their uses mostly remained limited to trading. So, Ripple was launched to overcome the limitations and become the true digital asset for global payments. And in most parts, it has successfully achieved that milestone.
Many enterprises, institutions and even banks are adopting Ripple as their default digital payment currency, which is really good news for the future of cryptocurrencies.
You can buy the Ripple coin as it rises steadily but significantly.
5. Tether
To diversify your portfolio and to mitigate the risk, we advise investing in at least one stable coin. Tether being the top stable coin out there is our best choice.
The price of the Tether coin is closely related to the price of the US dollar, which keeps rising steadily.
Always do your research and read about the latest updates & developments before investing in a cryptocurrency. The crypto market is changing very fast, and remaining on top of things is the only way to ensure definite success in crypto trading.