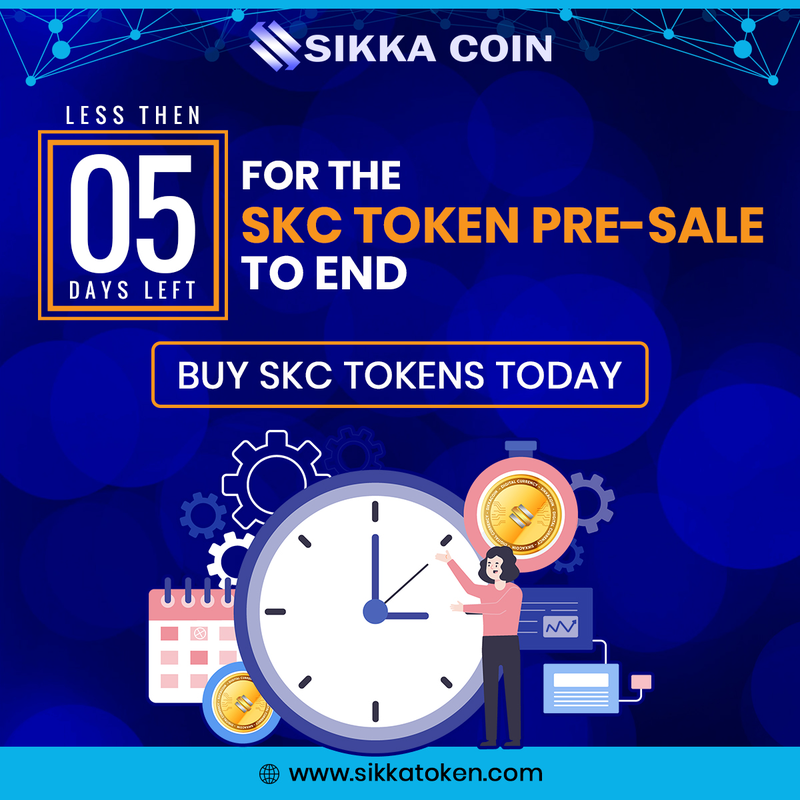 SIKKA Coin is a revolution in the crypto-verse, it will change the traditional way through which we were selling, buying, trading, and investing cryptocurrencies.
Sikka Coin is an ecosystem that consists of SikkaPe exchange, Sikka Coin (SKC coin), Sikka Wallet, NFT platform and more. We are trying to blend it all together so that users get the best crypto transaction and trading experience without incorporating any third party platform. And that's what makes Sikka Coin different. We are explaining the same below so you get the peace of mind you want before investing your hard-earned money into any project.
Why is Sikka Coin Different?
The complete Sikka Coin ecosystem is built by keeping the users on priority. It is for the users whether they are traders or just investors they will get everything they were looking for in a project. Traders always encounter some of the very common problems that are here for years unsolved.
Sikka Coin is trying to solve those problems with products and services that are aimed to provide the best crypto trading and transaction experience.
Sikka Coin (SKC coin) is the native and utility token of the complete project. It will be used to make transactions inside the ecosystem and can be easily converted into other tokens. Sikka wallet on the other hand provides a virtual wallet to store SKC coins as well as other cryptocurrencies.
Sikka Coin is different because users will get everything under a single ecosystem, for transaction and trading activities. They don't have to repeat the same procedures on two or more different platforms.
The Sikka ecosystem is also unique because it holds countless opportunities situated in token sales, rewards, bonuses, affiliates and more. Investors and buyers will always be in profit in one way or another.
The token Sale is Live!
The company is conducting the token sale in multiple rounds. For now, the private sale is live, and a total of 20,000,000 SKC tokens will be available for purchase at a price of $0.070 each in this token sale. The private token sale will end on 23rd April 2022.
In this sale round, you can buy as many SKC tokens you want using the Ethereum (ETH), Binance (BNB), or Tether (USDT) cryptocurrencies. So don't miss this opportunity and be a part of this rapidly growing community.