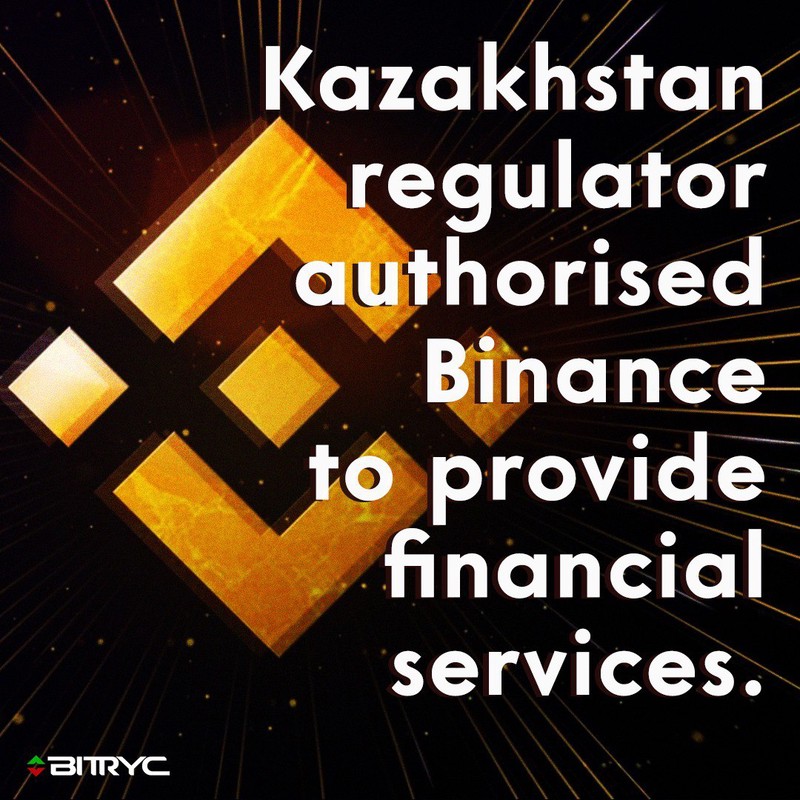 Binance cryptocurrency exchange received approval from the Kazakh regulator ( AIFC) to provide services in the country. Such information appeared on the company's official website.
It is noted that after receiving the approval of the company, it is necessary to complete the process of applying for a license. It is not yet known about the exact timing of receipt of this document. Representatives of the crypto exchange say that the license will provide an opportunity to provide services for trading crypto assets. Company will also be able to act as a supplier of custodial services at the AIFC.
In early summer, representatives of the regulator reported that registered trading platforms would have the opportunity to open accounts with several Kazakhstani second-tier banks.
In May, a memorandum of full understanding was signed with local authorities. The ceremony was even attended by Changpeng Zhao, the founder of the stock exchange. Within the framework of the signed agreement, company will assist in the development of legislation and policy for regulating digital currencies. It should be noted that at the moment details on the terms of cooperation between the stock exchange and the authorities of Kazakhstan have not been published.
At the end of spring, Binance was able to register with the French regulator. A month later, this event caused a scandal. Aurora Laluk, a member of the European Parliament, demanded an explanation from the French authorities regarding the decision to officially register a crypto exchange.
Read more news on our website: https://bitryc.com/news/
#Cryptonews #bitryc #binance #Kazahstan