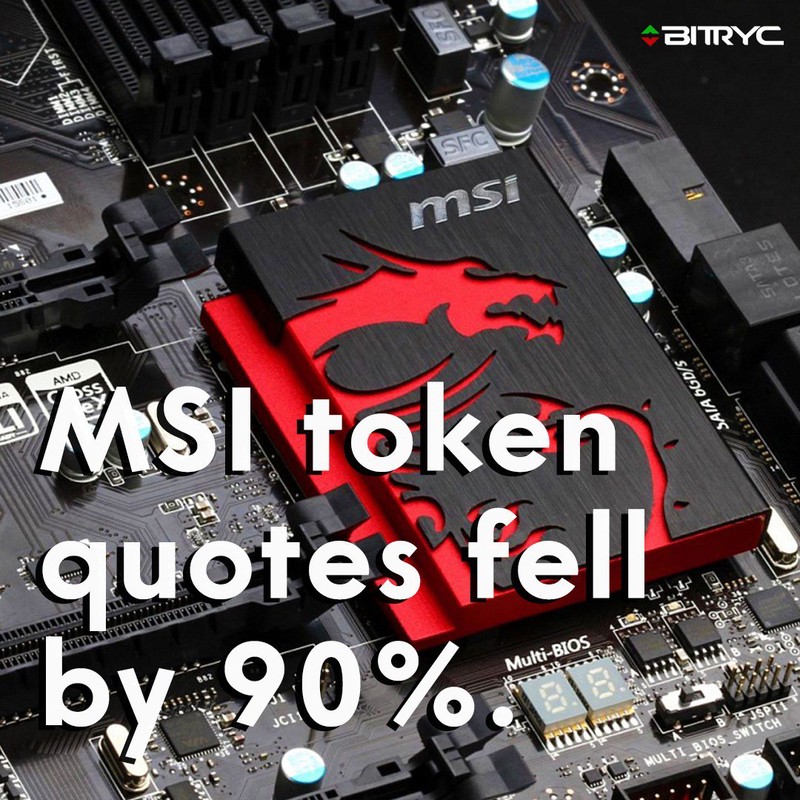 MSI is a coin issued by «the most hated American businessman» Martin Shkreli. Quotations of this cryptocurrency fell rapidly by 90%. The fall in the price of the token correlated with the dump produced with the e-wallet, which allegedly belongs to the creator of MSI.
On August 12,2022, an impressive amount of funds in the amount of 150 million MSI was withdrawn from 0xshkreli.eth. The transfer was made to another anonymous e-wallet. At the same time, data on this operation came from Discord account, which allegedly also belongs to Shkreli. At the end of the trading day, coin quotes decreased by 90%. The MSI price fell from 0.00001442 USD to 0.000000957859 USD. Recall that on 26.07.2022 the quotations of the token were at a record value - 0.00003431 USD.
Shkrili is the former head of a scandalous pharmaceutical company who was released from prison in May this year. He was going to release a new Web3 initiative aimed at helping develop drugs.
In July, a decentralized cloud computing platform was announced. Its purpose is to provide services for the identification and development of medicines at the level of the largest pharmaceutical corporations. The infamous businessman also managed to launch his own DEX exchange in June this year.
Shkreli said that volunteers, not the largest market giants, will be able to realize the next revolution in the world of pharmaceuticals. The decentralized platform he proposed made it possible to solve this problem.
Previously, an investigation was initiated by the Prosecutor's Office of New York and North Carolina. Law enforcement agencies are trying to determine whether Shkreli violates the lifelong ban on participation in the pharmaceutical industry with his initiatives.
Read more: https://bitryc.com/news/
#crypto #news #bitryc #msi #dex #msitoken