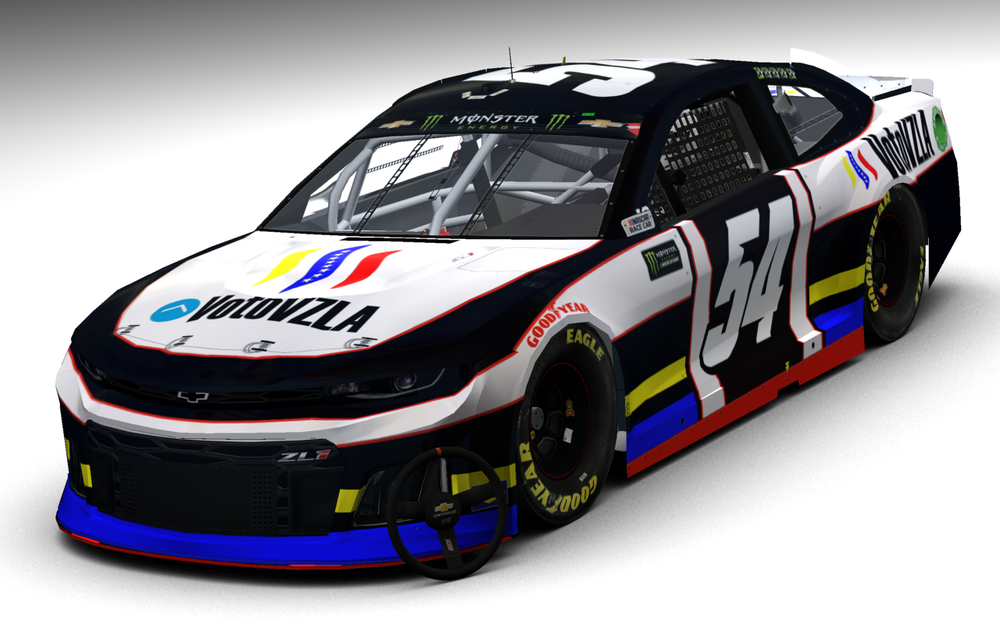 Hello everyone in the community, today I bring you a new design dedicated to the community of Steemi, Votovzla. Great community that will provide great support to all Hispanic users who are on the platform, mainly to Venezuelans. I must also tell you that this design is dedicated to all my Venezuelan compatriots who are in the different communities in the Blockchain. As always these designs is for the game Nascar Racing Season 2003 (NR2003). For the design I use the Photoshop 2015 program, while for the rendering of the presentation it is with the program 3ds Max 2017.
Steps to design realization:
I searched and opened our template for the Chevy Camaro 2019 car in the photoshop program, in my case in its 2015 version.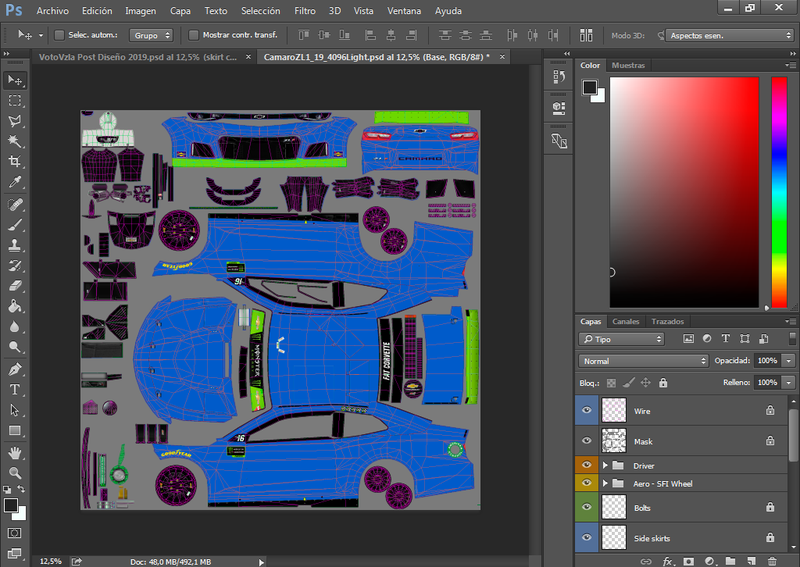 2. I painted the entire black template, due to the style of the design base.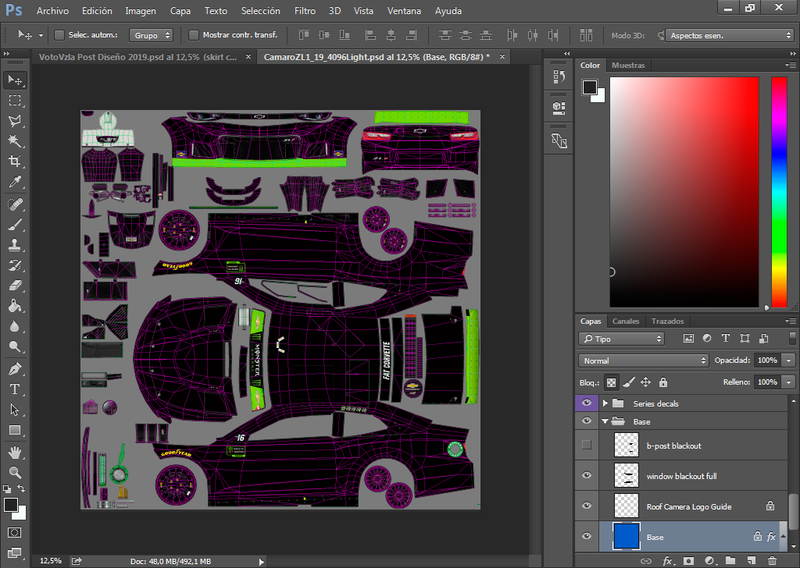 3. Place the design base in the template, previously made in the Paint.net program. The predominant and used colors were white, black; yellow, blue and red for the colors of the national bath of venezuela.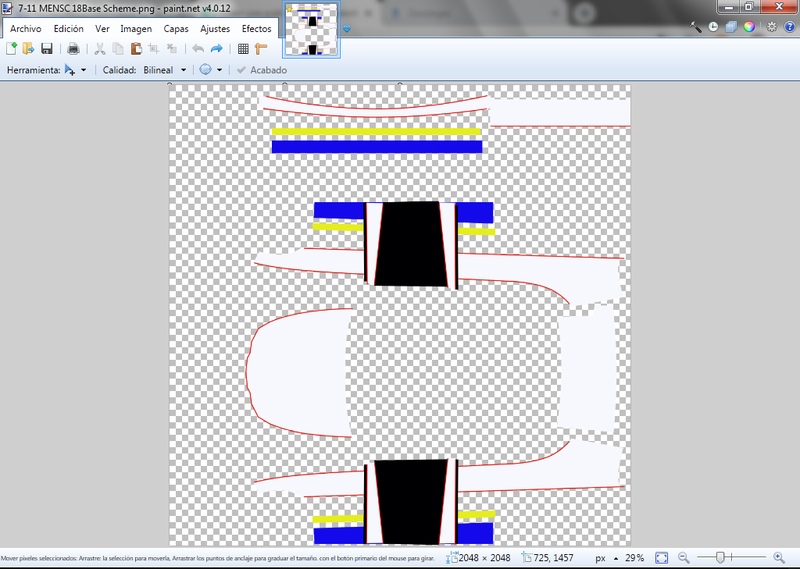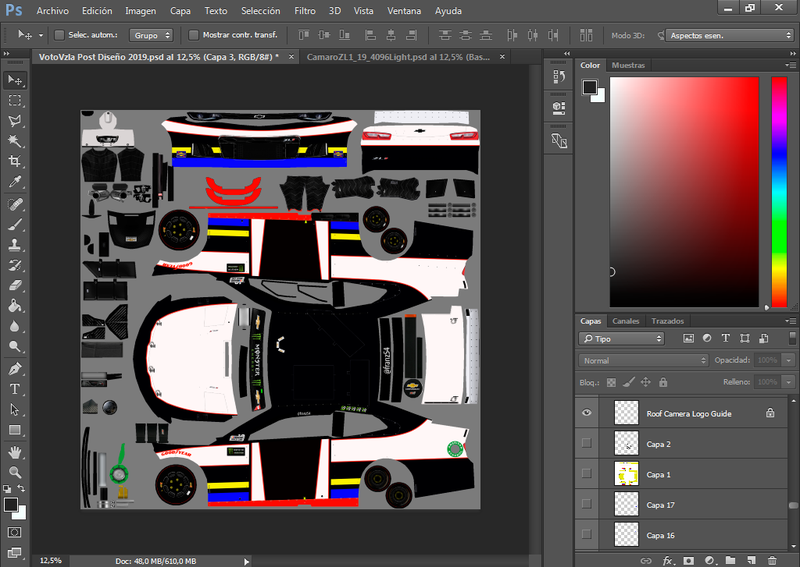 4. The logo of Votovzla places them in each of the parts where the NASCAR sponsorships go. To do so, verify a real image of the American Nascar series.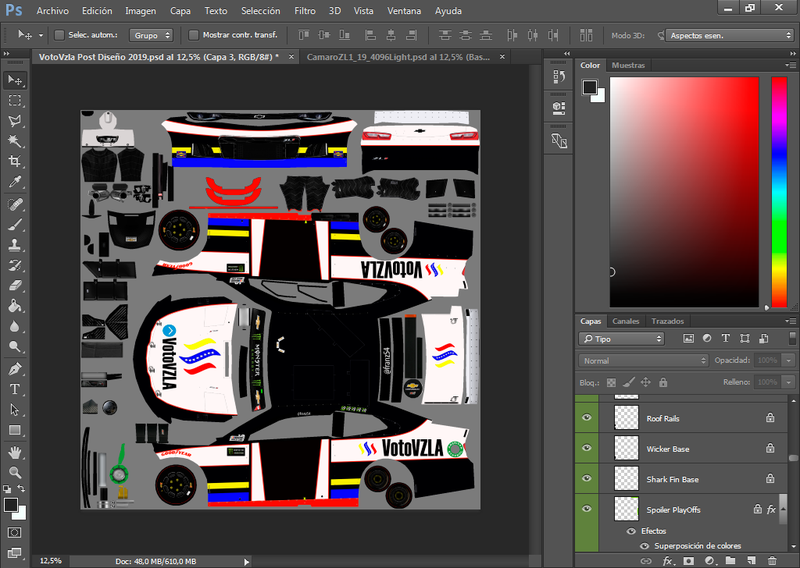 5. later, place the number 54, on the side, on the hood, roof, front and rear of the Chevy Camaro 2019 template.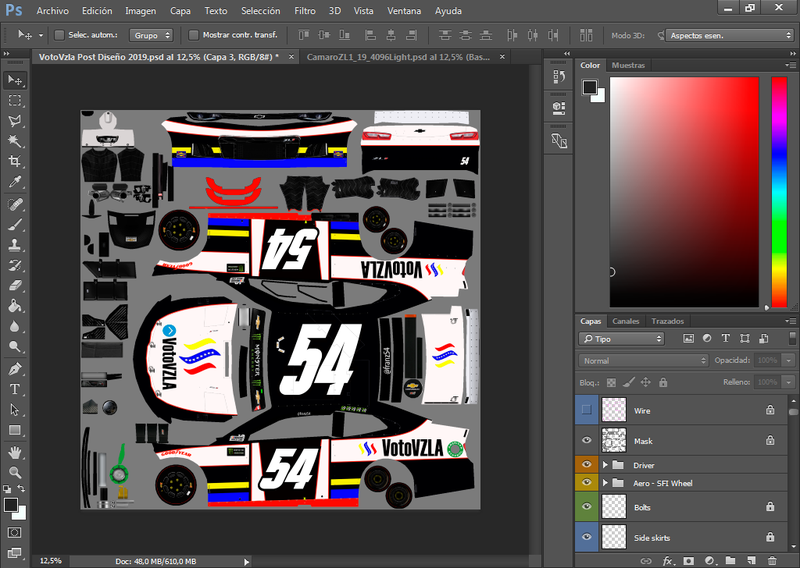 6. Finally look at the final result. I also corrected some details in design, to then export our final result in image format to make the presentation of the car in 3D.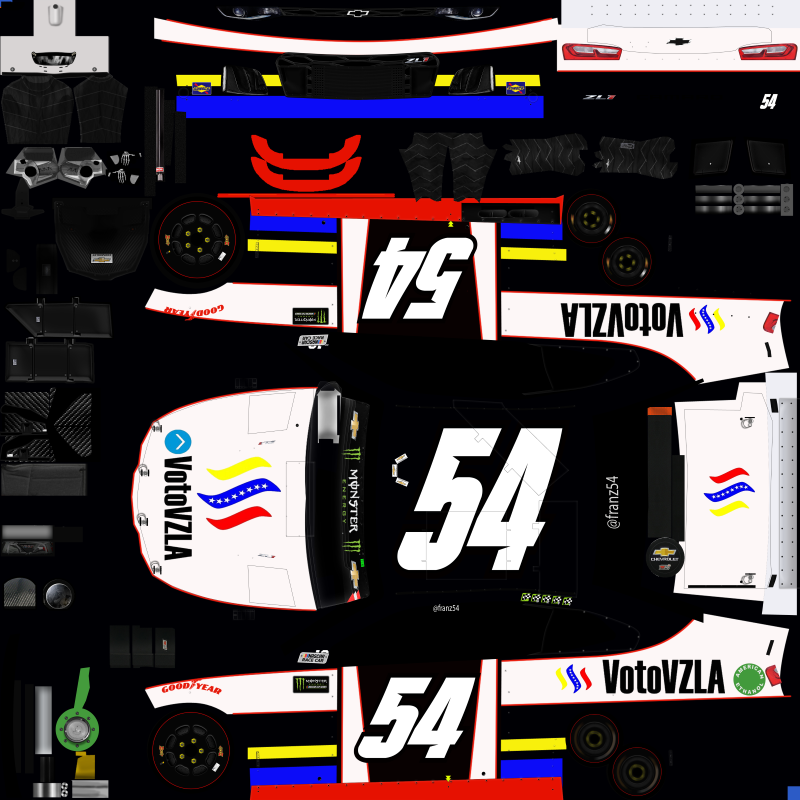 Finally and after doing everything described and explained above, perform the re-presentation of the design presentation, using the 3ds Max program and as explained in my previous post. I leave the link to one of my post where I do a tutorial on how I do my designs and renders.
How to do a render for the presentation of a game car Nr2003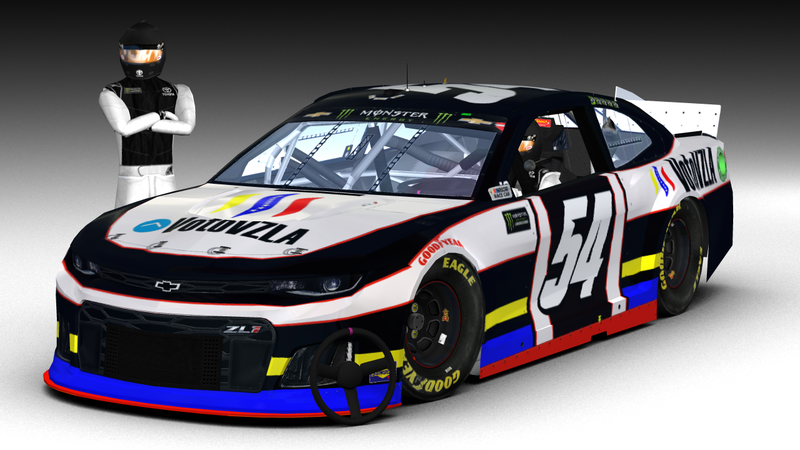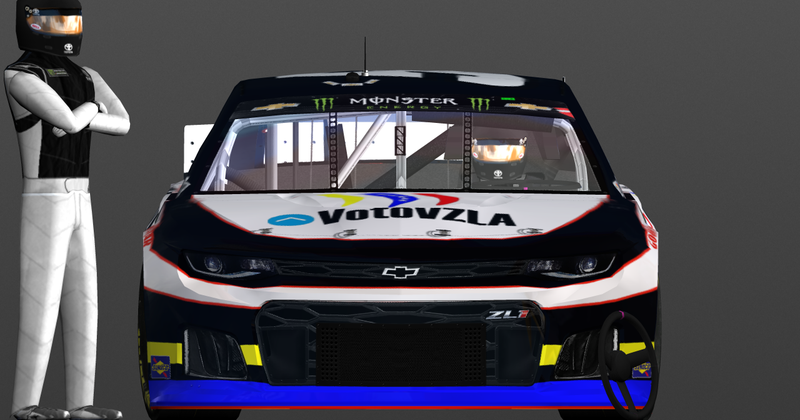 Design data:
Design created by @franz54
Chevy Camaro 2019 Template Splash N 'Go graphics
Scene for the rendering of 3ds max downloaded from Splash N 'Go Graphics
Rendered by @franz54
All images in this Post were made by @franz54.
------------------------------------------------------------------------------------------------------I recommend you vote as a witness of our community as is Scorum to @stimp1024, @NHL and @RougeBOT.
UNTIL A NEXT OPPORTUNITY!
Without saying more, your friendly server says goodbye.
Best regards!