Okodie is finally retiring from her job as a pilot. She's been flying for 22 years and she now wanted to be on land for the remainder of her life. She was just 48 and could still fly but she thought to herself it was time to retire. She wanted to spend sometime with her family. Also she's been honored by the president of the republic for of Ghana for being the nation's first licensed female pilot. That was a big honor and she always believed the best time to retire was when the applause was the loudest. She has been to every continent and almost every country on earth, what else does she want? It's not like she's scared of land.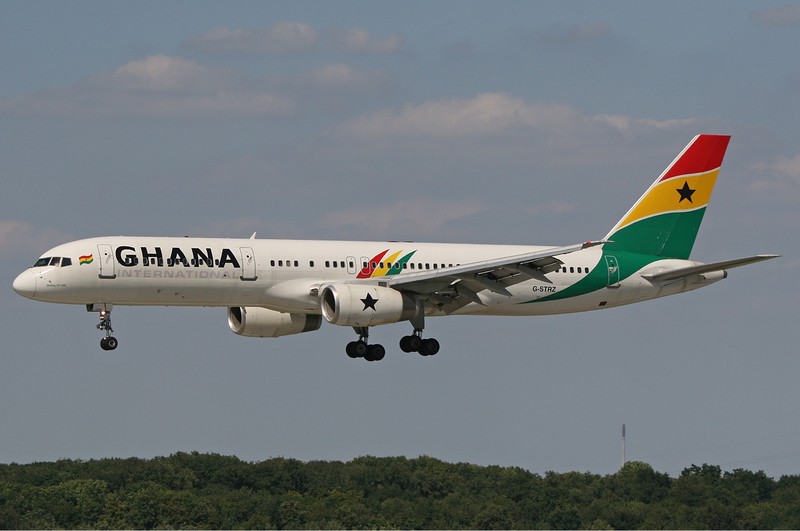 As soon as she heard rumors that she was going to be honored by the president on independence day, she decided to retire just around that time. The independence day parade at the Freedom Square in Accra is the most attended event of the year in the country and also the most watched event on TV in Ghana. She would use that opportunity to announce her retirement when she's called upon. She discussed with her husband and two children and they are okay with that. Her family had really been patient with her. She was almost always away from home but her husband had done a really wonderful job. She never felt that she wasn't part of their lives and she was grateful for that.

She got a call one day and when she answered, it was the president. The call had finally come to confirm the rumors. She was to be the president's special guest during the Independence Day parade. Her family were even more excited for this. They couldn't wait to meet the president. Her kids couldn't wait to take a selfie with the president and make their friends jealous.That was something truly amazing. She and her family went on their knees to thank God for all that He's done for them. Especially for where He brought her from, and for where she is now. If someone had told her she would be honored by the president of her country, she would have called the person a blatant lair.
The day came and it was all merry making and jubilation. Security officials, students and citizens marched around amidst drumming and dancing. Time came for the president to finally make his speech. He spoke of the wonderful things that has happened to Ghana and also the struggles. He spoke about what the future held for Ghana and called out Okodie for her contribution to the image of Ghana. She asked all females in Ghana to always strive to make the best out of life even in their struggles. He recommended all women who were breaking barriers. He advised feminists who were attacking men to rather use that to empower women instead. He called on Okodie to come forward so he could honor her with the **Order of the Star of Ghana** award. He then asked her to say a few words.
Okodie decided to share her story on how she became a pilot. She first saw an airplane after Senior High School when she was 19 years. She came from a small village where cars were seen only once awhile. She had wanted to be a doctor. After high school, she came to live with her uncle in the big town because there was no job opportunities in the village. She was collecting wood outside her uncle's house when a plane flew over head and it seemed like it was really close to land. She was scared and thought the plane was maybe crashing, and her curiosity led her to follow the plane. She soon found herself in an airfield where there were a few planes.
She immediately fell in love with the planes and decided she will be a pilot. She asked if there was any job around so she could be near the planes. The only job available was to clear the field around the area. She accepted and went home to speak to her uncle who was okay with the idea. She started work and asked to be trained on how to fly. Nobody would mind her as no woman had ever flown. She kept asking and pleading to be trained on how to fly but they always said no. She didn't stop and kept coming day in day out to clear the fields. As soon as she's done with her chores in her uncle's house, she would come over to the airfield even when she's already cleared the field.
Two years later, an engineer and a pilot at the airfield finally decided to train her. Gradually she learnt it and started flying. Just after, she decided to start an aviation school to train woman from rural areas how to fly. Someone who didn't know what an airplane was, was now helping to train women on flying aeroplanes. God indeed works in mysterious ways. She advised everyone there, and anyone else listening who had a dream not to lose hope. If she can do it, then anyone can do it. Her husband couldn't be happier. He had quit his job to be a stay at home dad and he never regretted it.