Not only humans can engage in sporting activities. Animals can catch the fun too. The beauty of it is that they are treated as celebrities, trained and pampered.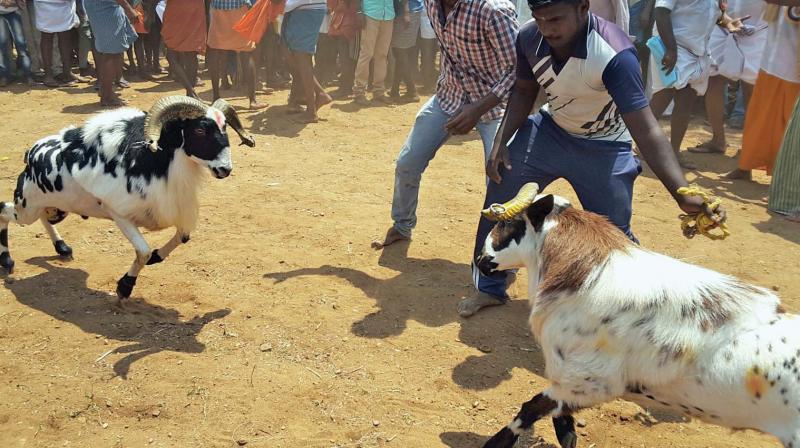 Talk about diversity of Sports and its countless and unimaginable the kind of sports practiced all around the World.
Kikangbo, also fondly called Boxing and Ram Fighting/Charging in Lagos, Nigeria is a popular animal sport among the Yorubas across West Africa. From the Yorubas that reside in Lagos, to the Yorubas (Eguns) in Cotonou, Benin Republic. The sport is pupular in Africa, Asia and Europe with Nigeria, Uzbekistan, India and Indonesia taking the lead.
In some parts of the world, ram fighting is listed and tagged as a blood sport and as an act of animal cruelty. It is banned in such countries. Ram Fighting is dependent on the survival of the fittest as sometimes, it leads to death of one of the rams or mutilation.
It is popular among sheep keepers and lovers.
If your ram loses, you failed to feed it properly, train it or prepare it for the battle.
Rams are usually weighed and categorized into different categories before a fight.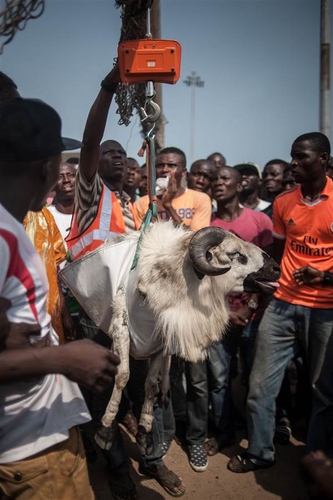 Champions usually end up with loads of gifts and cash prizes for their owners. Prizes range from Electricity generators to bikes and among the very rich competitors, betting involves exotic cars and gifts.
Ram fighting is a national game in Nigeria as it has a fast paced publicity with radio announcement of tournaments and a club membership of participants.
Membership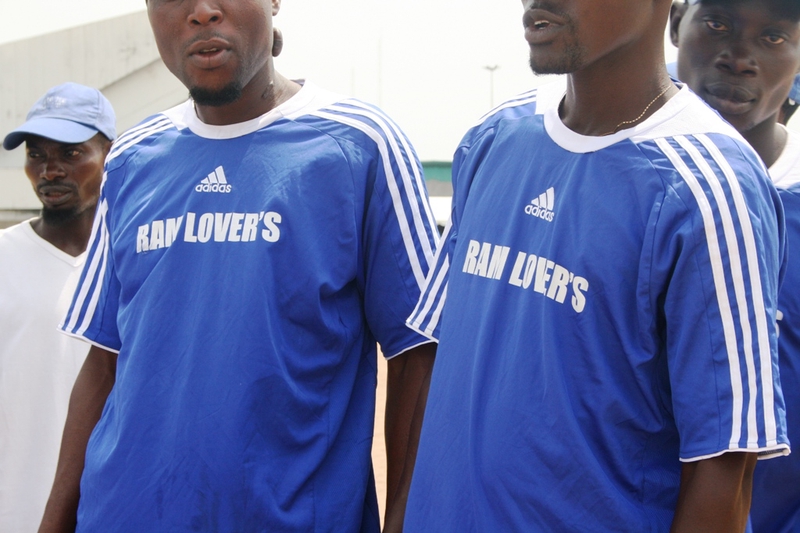 Before you can get to join the sport, you must be a registered member of the Ram Lovers Association of Nigeria (RLAN) or Ram Owners Association (ROA). RLAN is the body that regulates and controls competitions locally at one end in Oshodi, Lagos while ROA hosts major events at National Stadium, Surulere, Lagos. Competitors bring their Rams from other parts of Africa to Lagos for a regional competition and big announcements are made on the radio.
A banner at a fight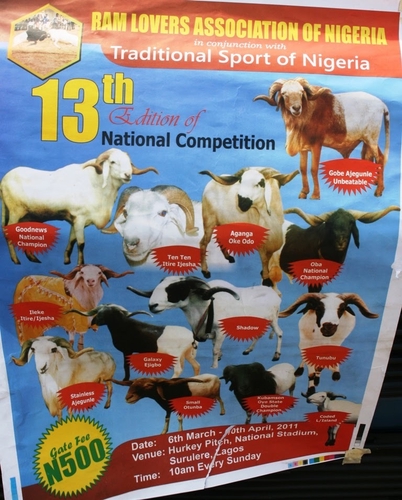 Note: RLAN is often spelt as RLAM to make it look like RAM
How are the Rams trained to fight?
It is a popular belief among members of Ram Lovers Association of Nigeria (RLAN) that a Ram cannot be forced to fight. You must first identify a fighter from the herd before picking the ram. Picking a fighter is solely the job of the shepherd who tends the herd. Often, shepherd do not like aggressive rams so they are usually put aside and sold out as fighters.
A fighter is administered vitamins and special protein diets. It is also given special drills such as head butt drills and long walks to build its endurance.
Fighters are also graded and sparring takes place in the evenings and on weekends in local communities where Ram fight is a culture. Rams are usually given intimidating names such as Obama, Arrow, Scorpion, Sniper, Shadow, Killer and so on.
In recent times, several rules have been put in place to control doping and protect animal rights. Speaking on the rules of the game, the Nigerian Ram fighting rules state that at the start of a tournament rams are allowed to hit 30 "blows" before the referee calls a tie. By the finals, rams can headbutt up to 100 times.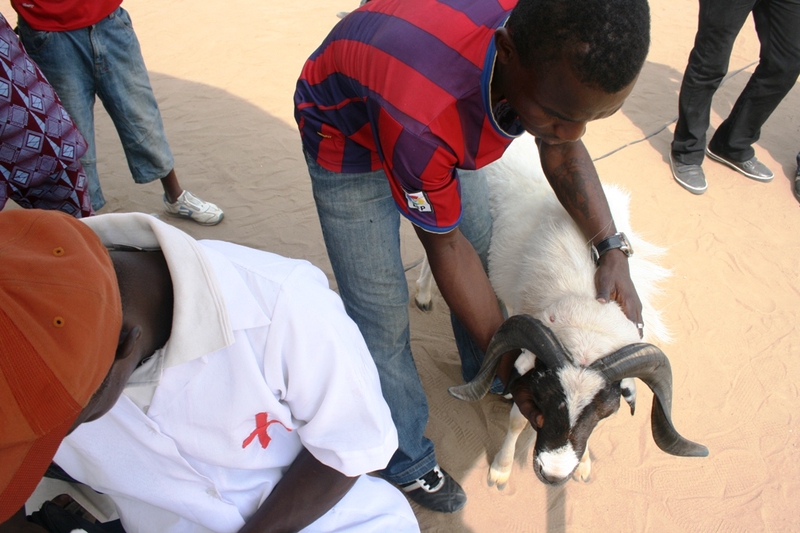 The picture above shows a veterinary doctor at the scene of a fight treating an injured ram. Sometimes, the fight never takes place at all with unwilling rams.
Money Craze
In a formal ram championship, up to $2740 is usually the prize money. In 2013, 100+ rams contested in the two-week long Lagos zonal championship which was aimed primarily at picking out the strongest ram. The winner was picked and it competed in the national rams championship at the stadium.
Side betting also takes place and a lot of money is spent on gambling during a fight. One sad event was when two friends made bets with their wives. One of them died in the event of preventing his friend from taking his wife.
Source: abujareporters
Apart from the money the ram owners generate through the tickets sold to the audience, the most profitable aspect of the ram fight, according to many members, is money that comes through gambling.
The associations also rake in their fortune from membership dues as countless Lagosians, including Nollywood celebrities, particularly of the Yoruba genre, troop into the business.
The sporting/gambling activity now takes place in all the local government areas in the state where zonal competitions are staged.
Fight control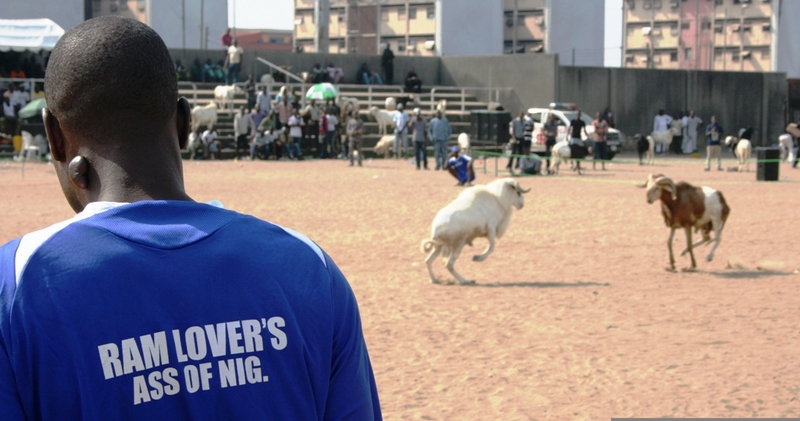 Fights are overseen by three officials to control and reduce the occurrence of injuries on the rams. The officials are the ram monitor, ram referee and ram marshal who help to properly station the rams and conduct their charges in order to minimize injuries to the heads of the participating rams as rams charge at a very high speed and collide with a huge force.

Often the first stage involves charging 30 times. The weaker ram quits before 30 charges. The number of charges increases until the last stage when rams are allowed to charge up to 100 times before the winner is picked.
During each duel, a ram owner is allowed to quit by raising up two fingers to signify peace. This is done to prevent the rams from injuries.
Below are videos of local tournaments hosted in different parts of Lagos.
Pictures: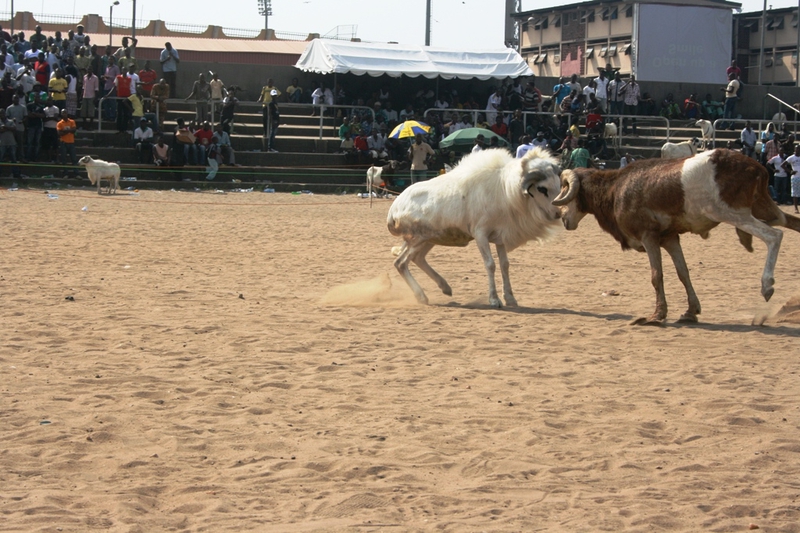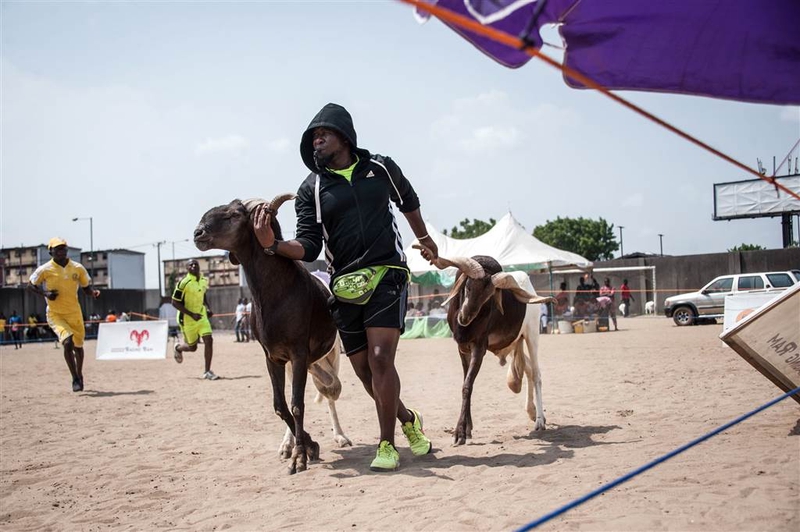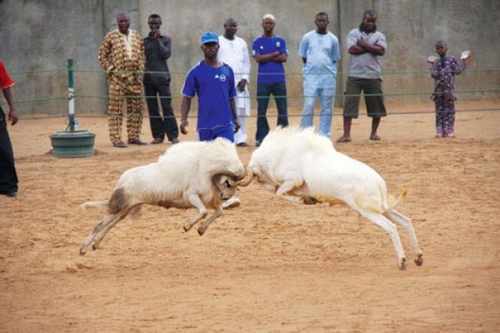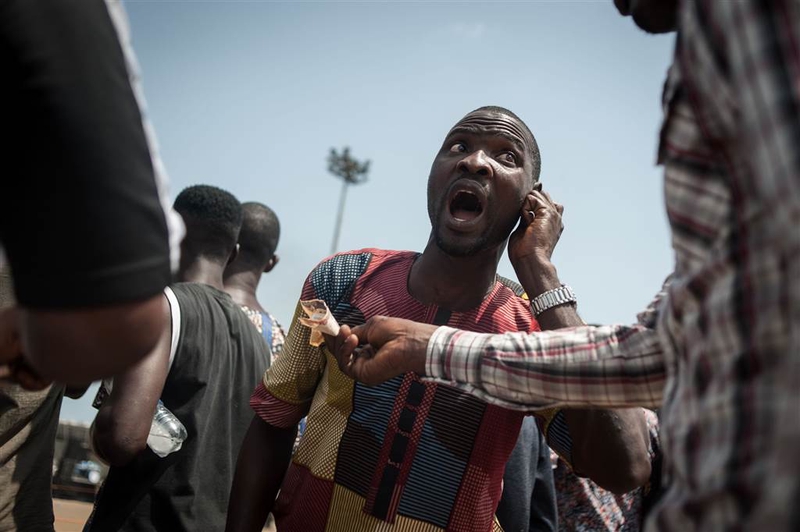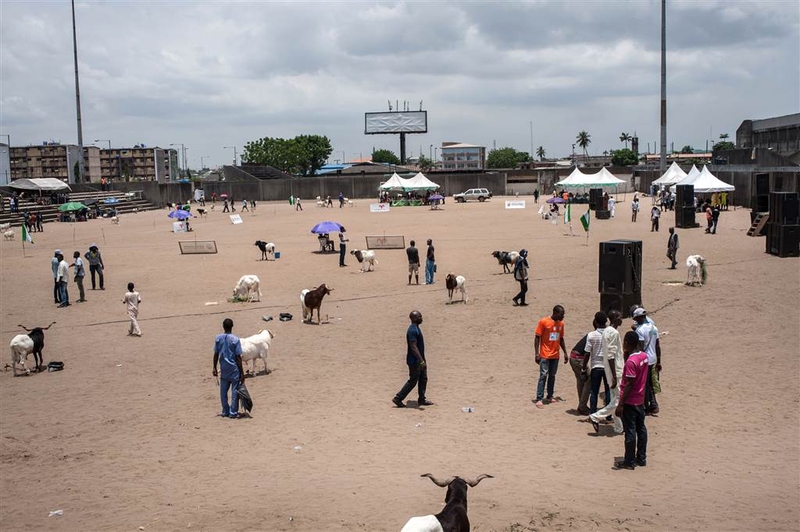 References: wikipedia, rootsafrikiko, signalng, olorisupergal
Here are videos that show how the fights take place
Some people may dislike the sports based on the fact that they believe it is animal cruelty. However, it is a tradition that has become sports among the sheep keepers and lovers in Nigeria and other parts of the world.
Feel free to check out more posts from me.
https://scorum.com/en-us/other/@jotmax/my-first-scorum-meetup